Wonderful Welcomes
In a time that all you can hear about right now is Black Friday, Cyber Monday and Christmas, let's take a moment to remember our good old friend the welcome email. Whilst we're busy trying to get the best deals out the door, welcome emails are quietly working away greeting new customers acquired during this time. With triggered emails typically seeing open rates of around 50% compared to 20% for a newsletter, it's so important to keep your welcome programme fresh and relevant. Here's three ideas to help you achieve this with minimal effort!
1.You may not have much data (yet!) but keep it relevant
A welcome email staple has to be the store locator. Usually, this comes in the form of a grey button with a pin icon saying find your closest store. Please see below for a multitude of examples.

A way to spice things up is to use a store locator map in your welcome email that changes based on the location at the time of open. This is a really nice way to personalize without having any information about the recipient. New Look have taken this a step further to include a personalised barcode, so if someone does make an in-store purchase, they can trace that revenue back to their emails.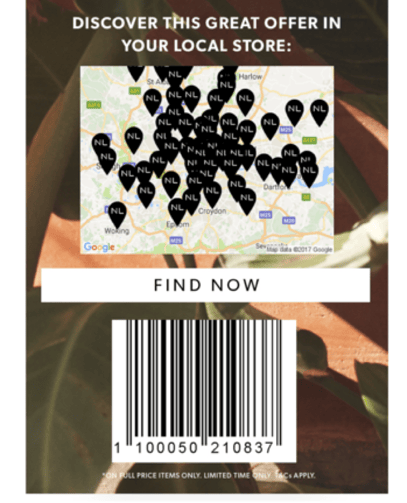 2. Show off your latest content
With many retailers looking to expand their brand to be more inspirational, welcome emails are a great time to encourage people to head to your social or blog pages. A great example of this is from Neom Organics, whose welcome email contains a 6-step personalized wellbeing programme dependent on the product you purchased AND included a whole downloadable PDF. I'm very impressed.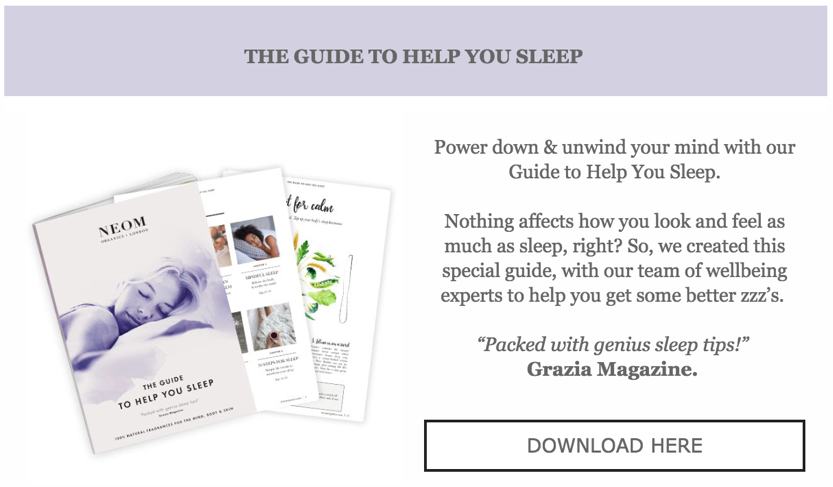 However, it can take brands time to achieve this amount of content. A quick way around this is to automate your latest blog or Instagram feed into your emails. I think the example below from Matches Fashion shows off how graphic you can make this look, yet it requires no attention to your HTML as it continues to pull posts live at the time of every open.
3. Don't be afraid to include products in your welcome email
A lot of marketers feel that they shouldn't include products in their welcome emails as it can look 'too salesy' but actually, if done correctly and in a relevant way, it can be really effective. As I mentioned before, open rates are higher for triggered emails so make the most of it!
A great way to do this effectively, is by using live trending products in your welcome emails. By automating this process, it's something you can leave to run and it'll display products flagged as best-sellers on your website. The products can also change based on the preference of the recipient, this could be as simple as by gender or if you had browse or past purchase data you could incorporate this too.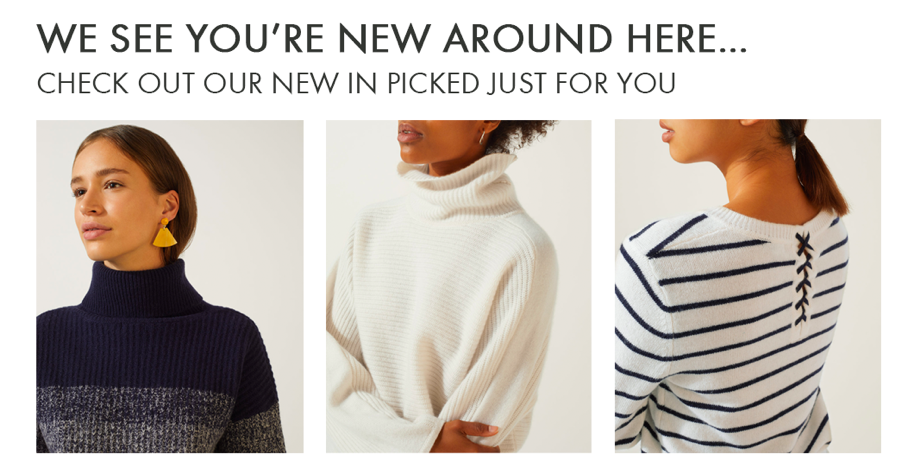 With many people expecting welcome emails these days, make sure that yours is up to scratch and keep relevant while you focus on your seasonal campaigns. If you'd like to hear more about the ideas above or would like to discover more, please get in touch!