Up-selling strategies to take your email to the next level
Up-selling. The art of customers spending more money with you...it's the goal, right?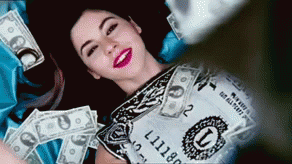 To be clear, I'm talking about up-selling, not cross-selling; encouraging your customers to invest more in your brand by buying a more expensive product, upgrading the current offer, or just buying more in general. It is a technique that applies to all industries.

Although acquiring new customers is great for business, invest in your existing customers to encourage them to spend more and build brand affinity so to build long-term relationships and repeat purchases. Here are my top three tips for making the most out of your existing customer database:

1. Know your customers' RFM metrics



It's key to know your customers' AOV. Why send a marketing email with holiday package deals worth £500 to a customer who regularly spends £200?

Saying that, do add in AOV to your test roadmap where you push the boundaries of a customers' spend to the next price bracket. Using this example, you would showcase deals between £200-£300 to those customers who sit on the £200 holiday package deal mark.

Another tactic is looking at purchase frequency. After identifying those that only order in peak sale periods, how can we get them to make orders at full price? Tailor the messaging to be more urgent, target them with products or deals in their AOV bracket and why not throw in a cheeky countdown timer to encourage action within a certain timeframe.

However, be careful not to push them too far. Encourage them to increase their spending frequency but don't scare them off. Reach the right balance through testing thoroughly.

2. Optimise your triggers


It's a bit of a joke in the office about me being obsessed with trigger programs but genuinely they can be invaluable (#nerd). They are essential for transactions but also for being proactive with your customers.

If you know a customer is browsing jeans, are you showing similar bestsellers or frequently purchased together items or just showing them the item they've already browsed? Are you delivering your latest blog and social content to accompany the category they've abandoned?

Transactional emails are a goldmine. We're searching for their next purchase and they've literally just clicked Pay Now. Use dynamic content to show product pods to those you can market to and a banner to subscribe to those who do not (obviously be aware of the GDPR fiends). Make them want to come back for more.

3. Increase loyalty without a loyalty program


It's all about delivering a wholesome, rounded experience, making sure your customers really understand the value proposition of investing more in your products / services. There's a reason Loyalty SaaS companies are becoming more and more popular as companies look to engage their customers in different and personal ways through points, offers and discounts.

There are some general good practice strategies you can implement to create loyal customers and increase customer lifetime value (CLV). Here are my top tips:
Make sure the products you show are in-stock - there's no point directing subscribers to a product at a higher price point if they can't even complete the purchase.
Don't go crazy on discounts - sadly retail companies can be too focussed on the race to the bottom. Your once-loyal base turns and become dependent on offers and it's hard to claw your way back from that position.
Have a unique offering that customers can subscribe to e.g. Free Next Day Delivery, Free Tote bag over £100 order etc. It makes a customer choose you > your competitors.
The moral of the story is you don't need to be discount-heavy to make the most of your active customer base. Promote offers wisely, use segmentation and target individuals with the right products or deals to grow those sales.