Tag of the week - Dustin 1-2-1 Personalization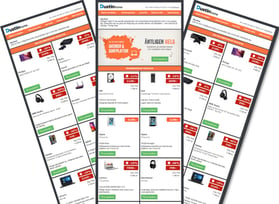 Dustin, a Nordics retailer and a fantastic member of the Kickdynamic family are turning heads throughout the ecommerce world with their truly 1-2-1 personalized email. Dustin are now providing truly advanced personalization and have fully automated their build process to deliver 1-2-1 product recommendations tailored to specific browse behaviors, and product preference.
Dustin connect a live API and design a live image template directly in the Kickdynamic interface. At the point of send, a user ID & sendout ID is merged into the live Tag, completing the API call returning the latest product recommendations for each customer. Each time the email is opened, the product information is updated, ensuring the recipient always sees the latest price and discount information. The live image uses advanced visibility functionality to display image layers based on differing information per product.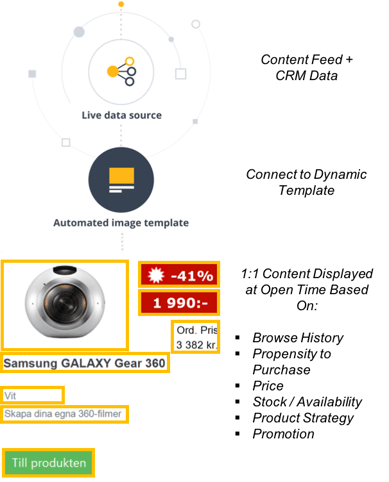 What's great about this capability of Kickdynamic is that it requires absolutely no customisation and can all be set up in the UI. Before the introduction of Kickdynamic, Dustin were unable to achieve this 1-2-1 product recommendation and personalization. They now use Kickdynamic in the majority of their emails.