Best bets for live sportbook and casino emails
If you walk down a high street, attend a sports event or watch sport on TV, you'll see betting shops or adverts advertising the opportunity to have a punt. Betting can be traced back all the way to 2300 BC. So, although betting is not a new thing per se, it's certainly advanced significantly! With technology advancements and the ever-connected consumer, there's a lot of ways to improve consumer experiences and interactions when they're having a flutter.
Here's some of the best ways sportsbook and casino companies can provide up-to-date experiences in email...
1. Countdown timers
Counting down to an event is a no brainer! It builds excitement, adds interest to your email and is quick to set up. Particularly for sports events, if used in conjunction with the latest odds (keep reading to find out more!) before a match, can have a great impact. Be smart with time too and switch the timer to an 'in-play' message when the game has started and switch the content post-match too for relevancy at every single open.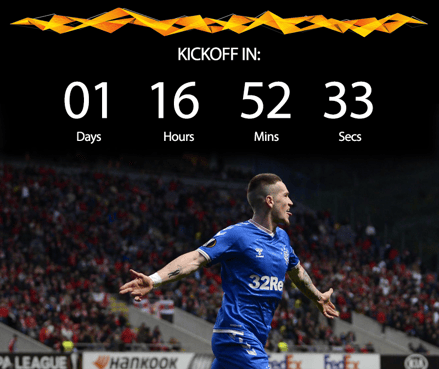 2. Polling for preferences
Want to know more about your recipients' preferences? Just ask! Run polls in emails to gather personalization data. As people vote in the email, the percentage or number of people that have voted updates. Adding this element of competition into your emails is fantastic for getting those click rates up but also collecting fantastic information about recipients.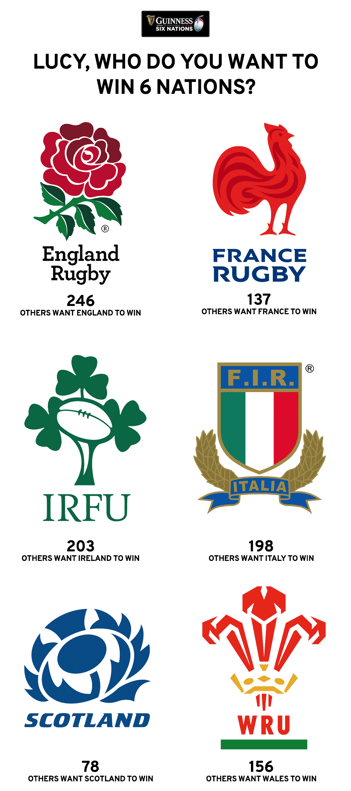 Polling also allows recipients to see what other people are voting for - this can be a great way to boost engagement.
3. Personalized teams
Now you have your awesome data, let's use it! If you know who someone is backing, it's easier to target them with relevant content. For example, show a hero creative featuring the team they they voted for, the line up for the next event or even blog content featuring their team. I love this example below from PokerStars who personalized their World Cup emails with their recipients' favourite team.
4. Live odds
Adding live odds into your emails is a fantastic way to showcase what's available on your website at the time of open. Many sportsbook companies find it difficult to include odds in emails as they change so fast but by connecting to your existing APIs you can show the latest odds in your emails. The winning combination is to then personalize the odds based on your recipient's preference!

5. Live jackpots
Similarly, APIs can be used to display the latest casino jackpots at every email open. With jackpots ticking up continually, casinos can't display the live jackpot total in email - because once the email is sent, the jackpot keeps going up therefore the email content instantly goes out of date. With live email tech, the jackpot is served live into the email at every open so every recipient sees the latest amount.
6. Social signals
Got a big promotion or price boost running for a popular bet or event? Surface the number of clicks on the offer live in email. Or if you're after a softer approach, how about displaying the number of people reading article content in your email?
I hope you find these ideas useful! If you want more information about how to achieve these strategies, please get in touch by booking some time with me here or emailing me on lucy@kickdynamic.com.