Some Like It Hot, but this might be too much... 🔥
Like the Jack Lemon and Tony Curtis in the famous movie, all across the country we're feeling the heat today.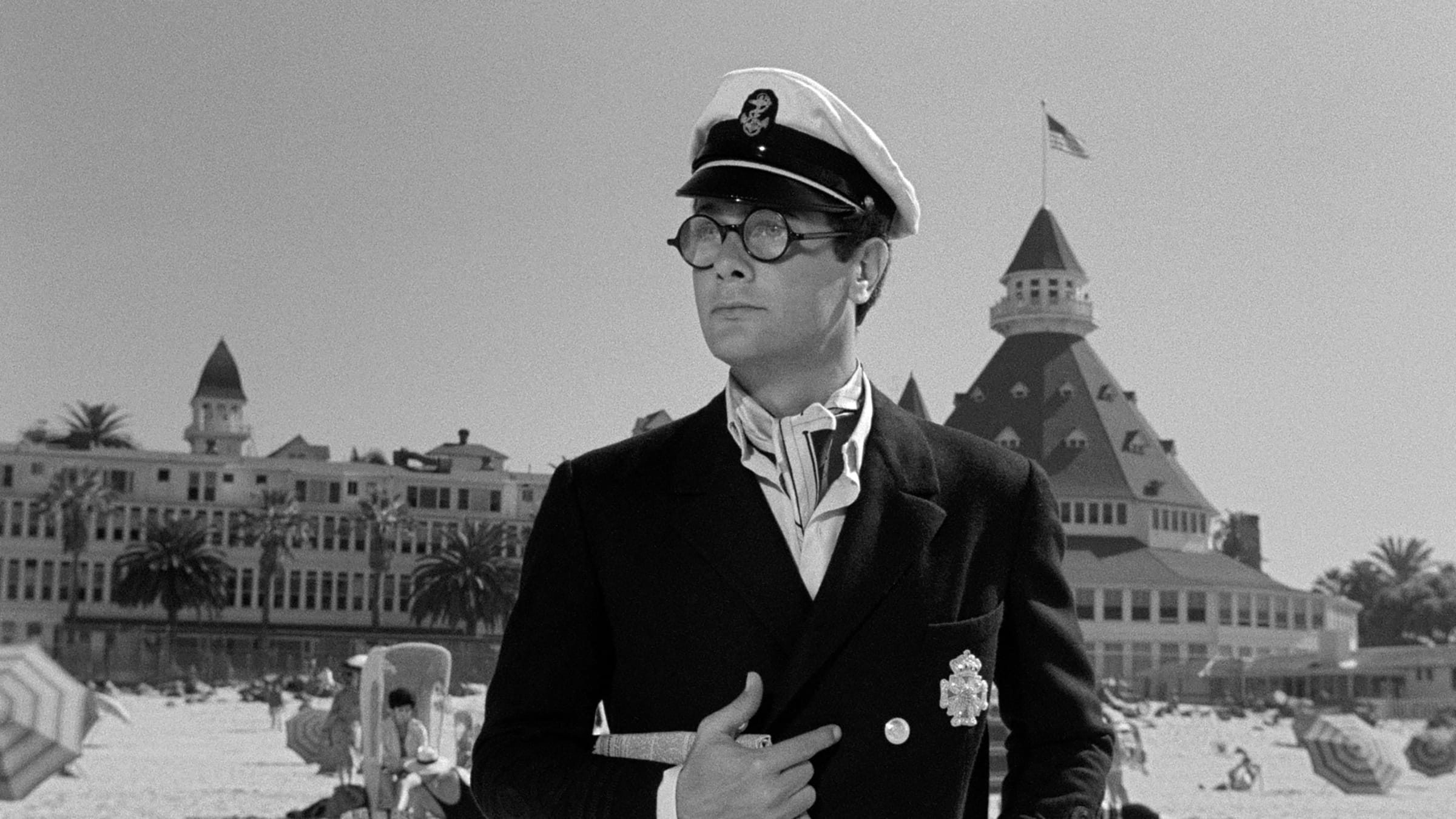 Working in the email space and like the majority of us, receiving 100s of emails a day is not unusual. When an opportunity arises for brands to do something different and to take advantage of the zeitgeist, it's exciting to see who breaks from their BAU and who ends up with the fuzzy end of the lollipop!
Using weather targeted content isn't new but having seen it done badly, I wanted to take this chance to highlight the cool and creative emails we've received this sweltering week. And as you'll see, it's prime emoji time!
Argos: Fun in the sun ☀️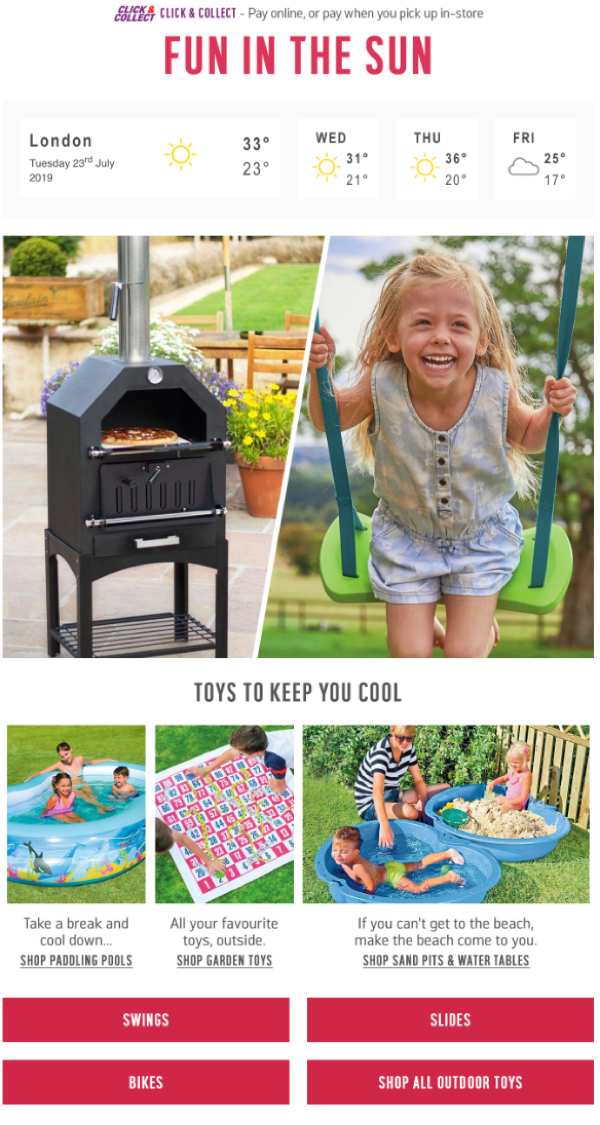 A weather forecast for my location and the kind of images which promote products without direct selling. I think this is a perfect example of a summer heatwave email, well done Argos.
musicMagpie: Can you upgrade your 📱for the cost of an 🍨?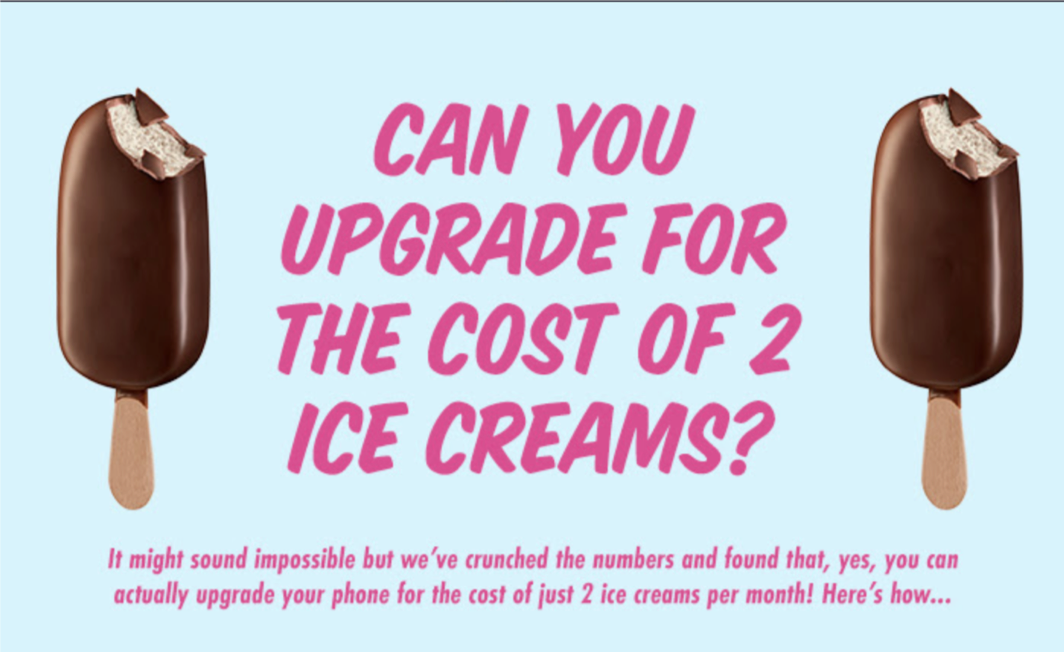 I scream, you scream, we all scream; NEW PHONE! A great bit of fun with which blends musicMagpie's raison d'être and creative design which fits the moment.
Mr Porter: In defence of short shorts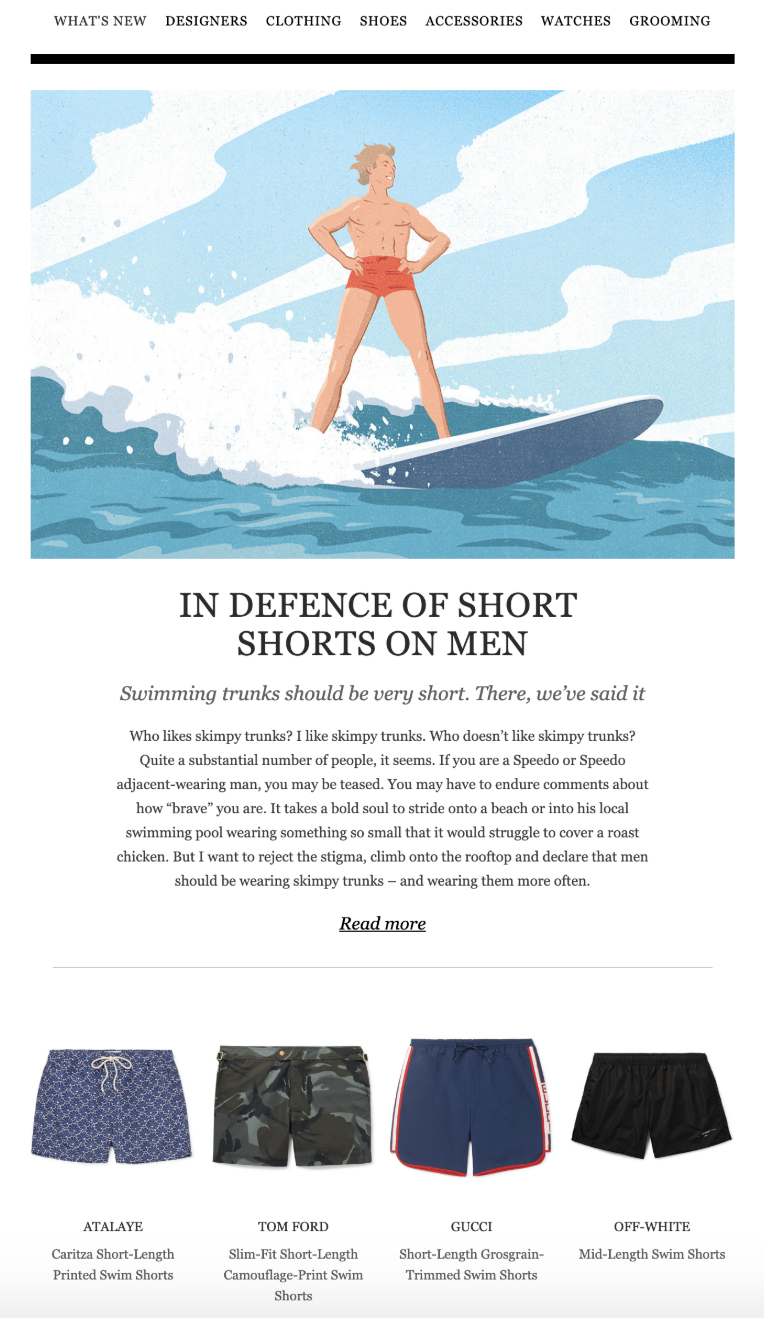 As a man sometimes jealous of summer dresses (guilty), the Short Short deserves more love and power to Mr Porter for taking this stand!
Forever 21: Oh, hey heatwave! ☀️
A large hero image, eye-catching short subject line and relevant products. Simple and effective.
La Redoute: ☀️How To Dress For Work During A Heatwave☀️

La Redoute are using this summer heatwave as a perfect opportunity to push not only a 'Shop the Look' email but encouraging brand affinity with their blog post and upcoming events.
As you can see, this is a variety of brands with a common theme; they're taking the chance to make their emails stand out, to push not just the quick sell but to drive, in most cases, towards a better relationship with their customers.
It's a pleasure to see emails in my inbox which I enjoy and I'm sure we'd all agree that the better one brand does, it raises the bar and our expectations increase across the board. The speed at which you can react is now key and when I see content which flies in the face of the moment I disregard the message. Harsh but it's true.