Why you should include social signals in the inbox (+ examples)
Social proofing is an effective tactic for marketers to employ to build confidence, trust and lust for products and services. In the broadest sense social proof is any kind of customer feedback that lends itself to helping others make an informed decision about a product or service. Common social proof includes testimonials, review, number of views / purchases, trending icons, bestseller labels and so on. It's something a potential customer sees that produces an emotional response and makes them interested in making the purchase. Social signals are fast becoming a popular featuring in the inbox, particularly showcasing the live interactions with a product or service.
Before social proofing or social signals were a 'thing' online, they were a popular tactic in offline marketing too (and still are!). Bestselling books frequently have stickers on their cover stating that over 1 million copies have been sold for example, or that they're featured on Richard & Judy's bookclub list.
The social psychology of 'people trust people' is well known to be true, and likewise people are more likely to do something if other people are already doing it. The addition of social signals online and in the inbox is the digital equivalent of a copies sold sticker on a book. Overlaying social signals on products and services is not new, it's just got a new lease of life in the digital era, particularly as the world becomes ever more real-time.
Today, with the rise of social media and the ever-connected consumer, consumers are heavily influenced by the actions and recommendations of others. Therefore social signals are extremely valuable for retailers that want to boost their conversion rates.
In a recent email campaign, T.M. Lewin used inbox social signals (the live number of clicks) overlaid on different looks within an email. This simple addition lead to an increase of 37% in CTO, a 30% increase in AOV and a 12% increase in revenue.
The T.M. Lewin campaign was so successful as it showed how many openers loved each look - and subsequent openers didn't want to be left out so they jumped on the bandwagon. The addition of social signals in this campaign increased conversions by showing the popularity of the products featured. The number of clicks added credibility to the looks featured, created a buzz and built trust in the content, leading to a very positive outcome.
Social signals in the inbox help to visually elevate content and make it easy for consumers to see the value and desirability of each product.
The power of social signals in clear, here's some great examples of emails that include them.
DFS
This email asks openers to click on their favourite new arrival to cast their vote. The live number of clicks is displayed on each product section. It's particularly nice to see products at the bottom of the email with a high number of clicks showing that people scroll to the bottom of the email before casting their click vote.

Charlotte Tilbury
The individual product social signals in this email look fabulous. The design integrates seamlessly with the branding and style of the rest of the email.

New Look
This email features the live number of clicks, wrapped up as a social-style 'people loving this' design.

Topshop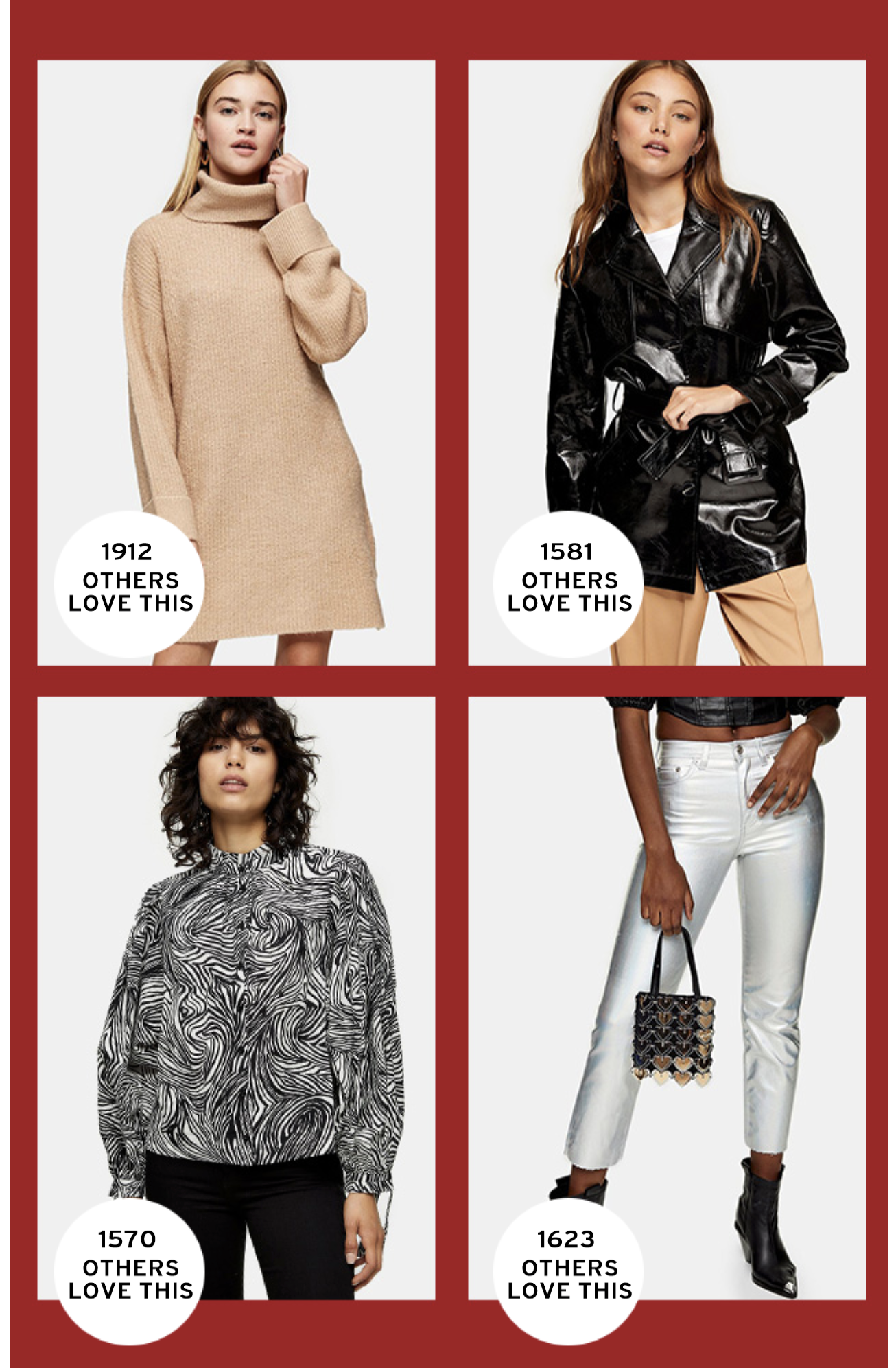 Fortnum & Mason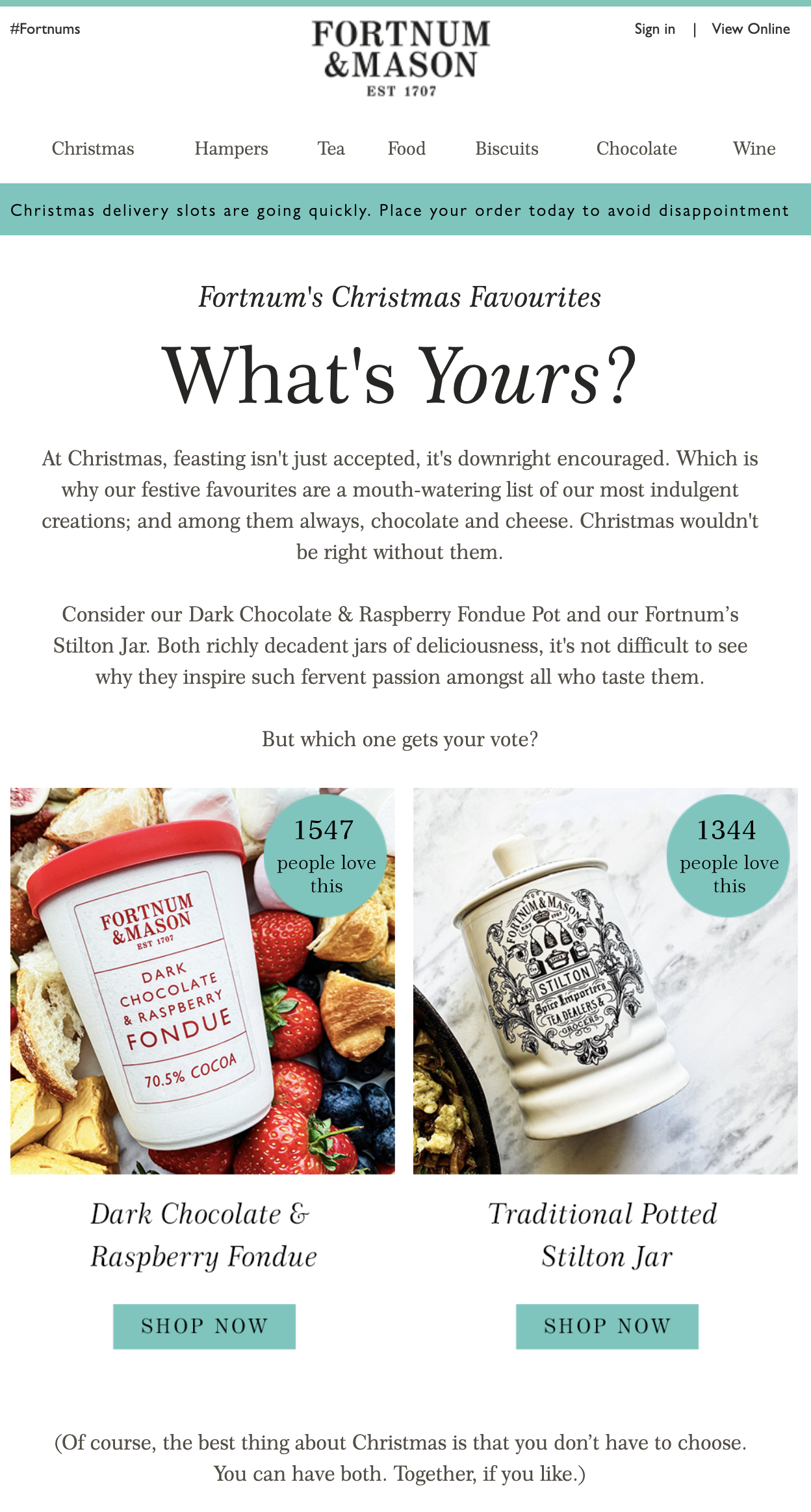 These emails are all examples of how to incorporate social signals into email. Whether it's 'people love this' or 'browsing' or 'clicked this' one social signals will only improve your email engagement and interaction.