Live ski lift status in email: An industry first!
This year's ski season is officially upon us! We know that skiers (and boarders) are demanding customers. They want to easily find out where is best to ski each day and they want to get there first.

We understand how challenging, yet highly important, it is to deliver up-to-the-second resort information to skiers every morning for their day ahead on the slopes to ensure the best experience possible.
With Kickdynamic's Content Automation, it is possible to provide customers with real-time resort information in your emails, which updates with the live information on your website, at the time of every open.
Discover how Squaw Valley did this and how you can too.
Each morning they spent considerable time compiling a daily email before 9am with information that best matched the lift status for that day, but as we know, unpredictable things can happen.
In an industry first, they are now featuring real-time weather forecasts, snow reports and lift status' in their latest daily email campaign.
Now the email has been built once, the content updates automatically, drastically reducing Squaw Valley's email build time and therefore saving valuable skiing time!
See the before and after emails below.
Email opened before 08:59: Email opened after 09:00: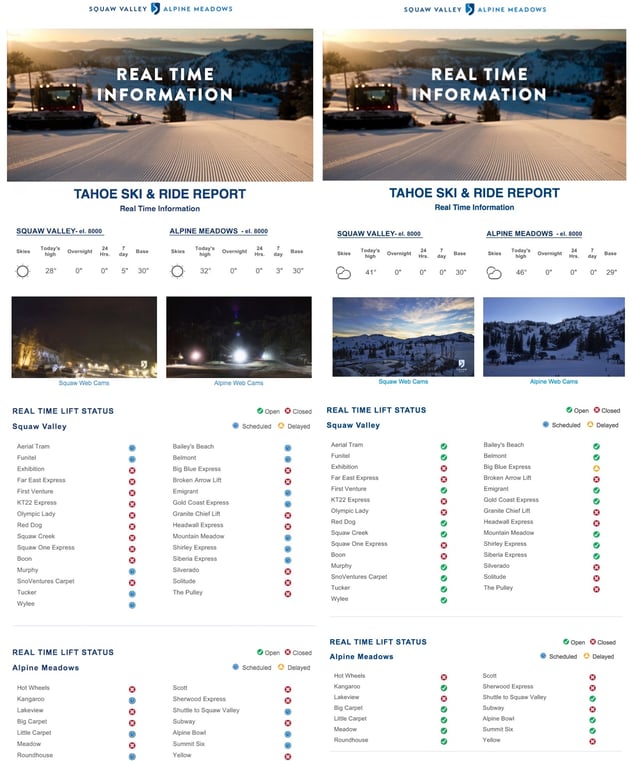 Challenge faced: Email content quickly goes out of date due to changes in weather/lift status and content does not match live information on the website.
Solution: By connecting their weather and lift status XML feed in the Kickdynamic platform, it is possible to show real-time resort information at the time of every email open.
Requirement: Weather and lift status XML feed
Setup time: 3-4 hours
Here is a step by step guide to show how it's done.
1) Get XML and design assets.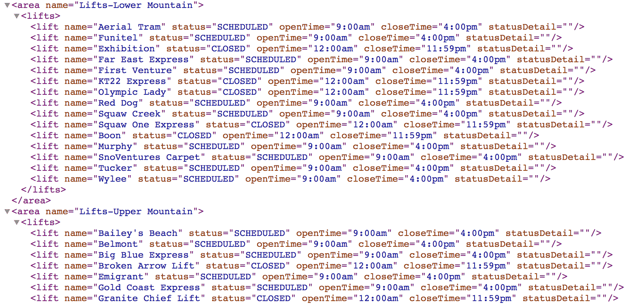 2) Connect XML/content source to platform and create live images.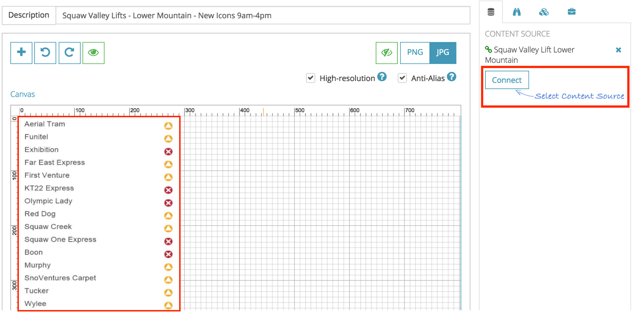 3) Use rule builder to command which image is shown at certain times of the day.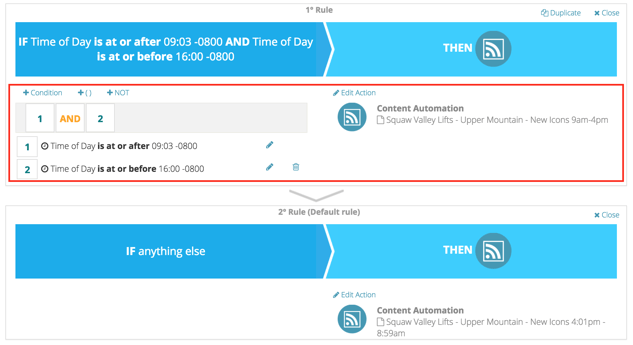 4) Add the newly created TAG to the HTML email template.

And that's it, done!
Don't hesitate to get in touch with the Kickdynamic team to find out more.