The best rebrands & marketing creativity from the last few weeks
Over the last few weeks there have been some awesome ideas and rebrands from marketers.
One project that caught my eye, from Jure Tovrljan, has seen iconic logos redesigned to be relevant at this time and spread the social distancing message. Adjusting spacing, images and brand names he's created something pretty great. Here are some examples: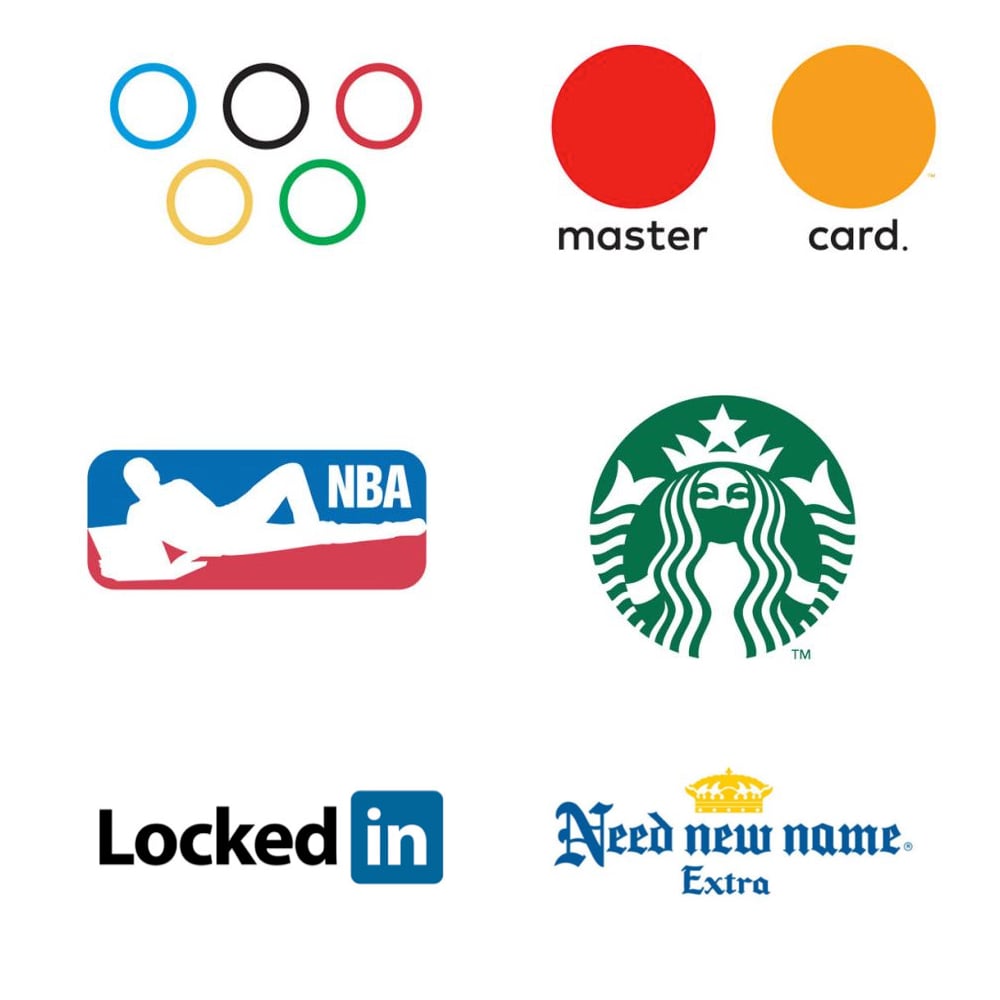 (Clockwise from top: Olympics logo, Mastercard, Starbucks, Corona beer, LinkedIn, NBA).
And what did Jure have to say about his Coronavirus logos project?
"Just an idea of how logos should look like in these difficult times. Hang in there, guys. Stay home."
Many companies had the same idea. With much of the world on lockdown, brands are working hard to play their part and share some fun along the way.
First up, let's take a look at Audi's tweet from 20th March where they showed their support for social distancing.
Stay at home, keep your distance, stay healthy, support each other – we are in this together. As a global company and a global community, our highest priority is to identify any opportunities to #FlattenTheCurve. Stay safe. pic.twitter.com/uwsW2JbhEu

— Audi (@Audi) March 20, 2020
From cars to Coca Cola. C O C A C O L A. Staying apart is the best way to stay united. This rebrand was spotted on a billboard in Times Square on March 23rd.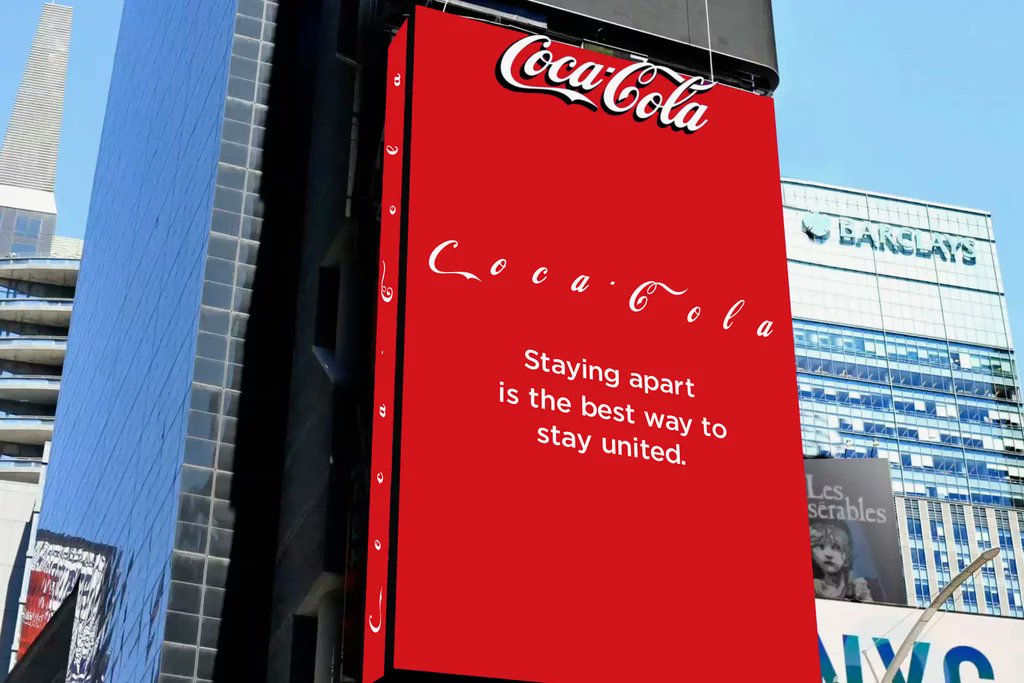 (Image: Twitter @bellethewinebae)
Both London and New York editions of Time Out magazine have rebranded to TimeIn!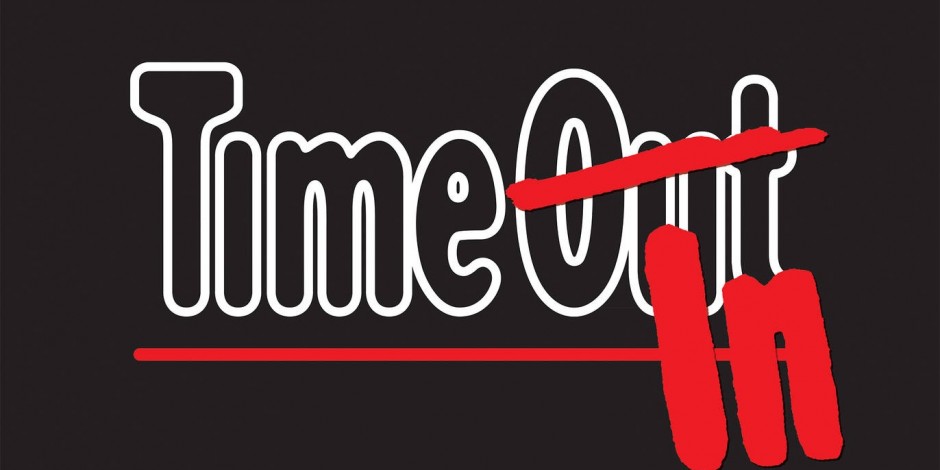 Next we're taking a look at a conceptual idea from some Thai students who mocked up billboards featuring popular Netflix show spoilers. Aimed at those not taking the advice to stay home seriously, they came up with the idea of posting spoilers for the most popular shows all over the city. Here's a digital mock up of a billboard: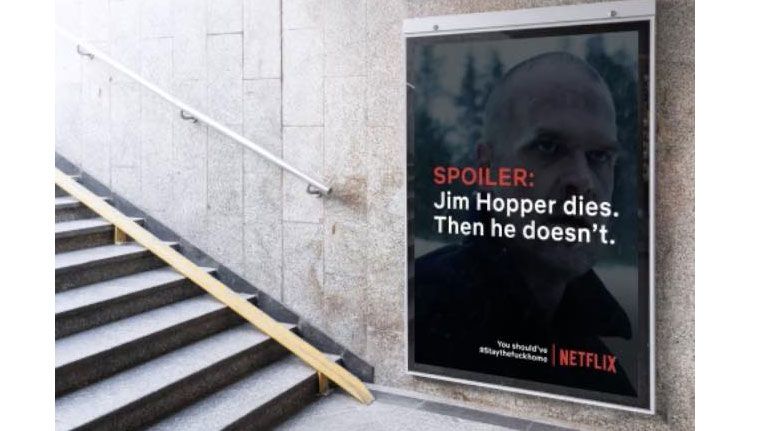 Image credit: Seine Kongruangkit and Matithorn Prachuabmoh Chaimoungkalo)
I want to give a big shout out to all the marketers who are having to adapt and change every day. Marketing calendars that have been months in the works and that are usually followed to the letter have gone out the window and whilst there's been activity and solidarity from the most iconic brands in the world, smaller teams are also flexing their muscles and showing their creativity.
Here's a couple of examples of great marketing that have landed in my inbox recently.
Conference Call Chic from T.M.Lewin
This fab campaign from T.M.Lewin is really doing it for all of us working from home. It's accurate, it's witty and we loved it.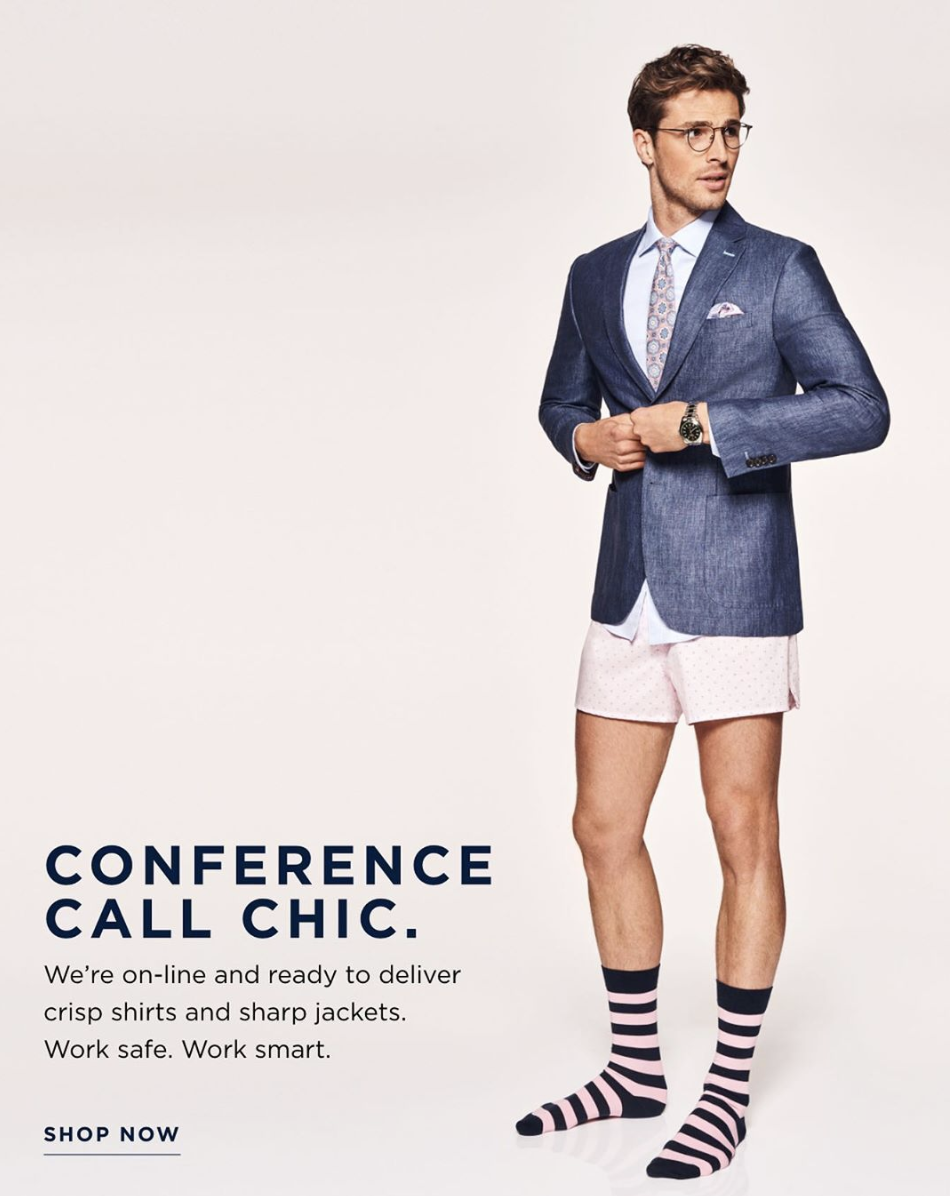 Holidaying at Home from icelolly.com
Whilst we can't go on holiday, we can have fun and make the most of being at home. This campaign from the team at icelolly.com is ace. Costa-del-Yorkshire is where it's at. Check out this page to watch the clips of the icelolly.com team and their customers holidaying at home.