Top email tips ahead of the return of the beautiful game
(That's Football - or Soccer to our American friends)...
If there's ever a time of year when it becomes clear how football obsessed some of us truly are, it's the Summer transfer window ahead of the Premier League season. In the absence of the beautiful game at its competitive best, alarming numbers of football fans spend our days trawling through transfer reports and nights yawning through friendlies just to get that first glimpse of a new signing.
As the new season kicks off, I'm kicking off with my Kickdynamic blog debut! I've put together a few unexpected and engaging ways football clubs can use open time content in email to bring them closer to their fans.
As an avid supporter, I'm constantly tracking the latest news and sharing my football experiences online. I'd love to see the footy teams follow suit by keeping content live and up-to-date in their emails so they become my go to for the latest info.
1) Personalized Kits
Show me my name on the back of the new kit!
A personalized kit is a preview fans can't always get in-store. It's a great way to create a really convenient, eye-catching and persuasive shopping experience in email. Take it further by adding live pricing, size personalization and availability. If the home kit is sold out in the recipient's size, the image can be automatically replaced with the surname and price for the away kit instead.
Here's a great example of a personalized shirt that Wolves sent a couple of years ago: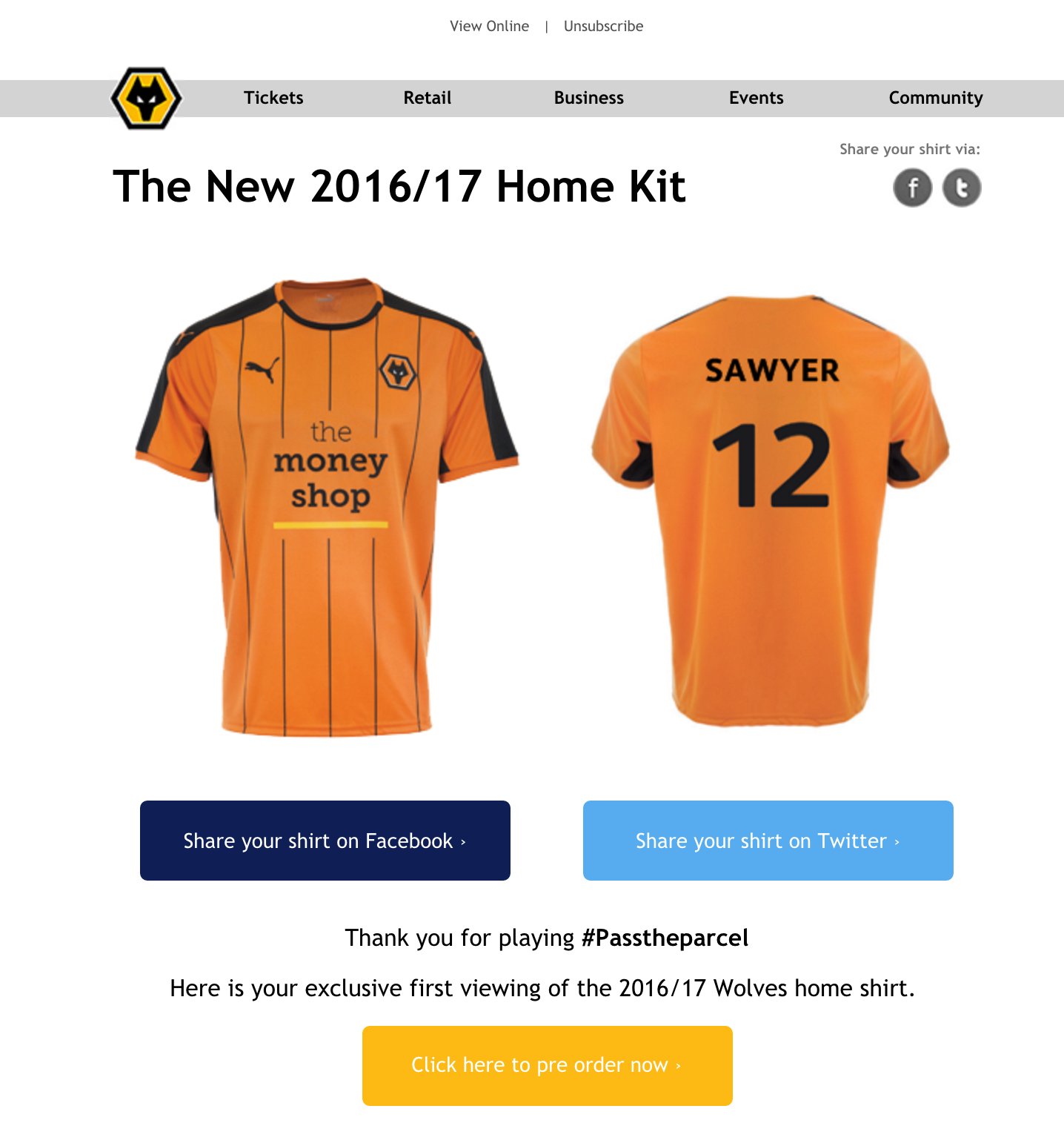 2) Live social
A simple way to keep fans updated on the latest news is to include a live Twitter stream in email. Whether it's post-game quotes from the Manager, live transfer updates on deadline day or practical game day travel news, live social media posts are a natural and easy way to keep fans in the know. Likes, comments and shares can also be displayed as the latest posts are automatically loaded at each open.
The Wolves email above also contained a live Twitter feed too!

3) User Generated Content
Millions of fans share their game day experiences online over the course of the season. Promoting hashtags related to matches and encouraging users to share their own content for a chance to feature in email, is a great way to show for a club to show that it cares.
As a Liverpool supporter, I loved seeing fan reactions worldwide to the final whistle in Madrid - getting this type of content in email could even bring a smile to my sweaty face on a Monday morning, pressed against the carriage doors of the Northern Line.

4) Live ticket availability
Including live ticket availability is the perfect way to push ticket sales from email. There's a couple of ways to do this....
You could include a running total of all the tickets sold or available to buy for a particular game. You could also show the breakdown of tickets remaining at different price brackets. Broadcasting this insight in an email is genuinely valuable to fans and will save them from having to research it for themselves.
And, because the content is live at open time, all ticket availability will be correct any time the email is opened. If the game sells out, swap out the graphic with a sold out message, or promote a different game in the email.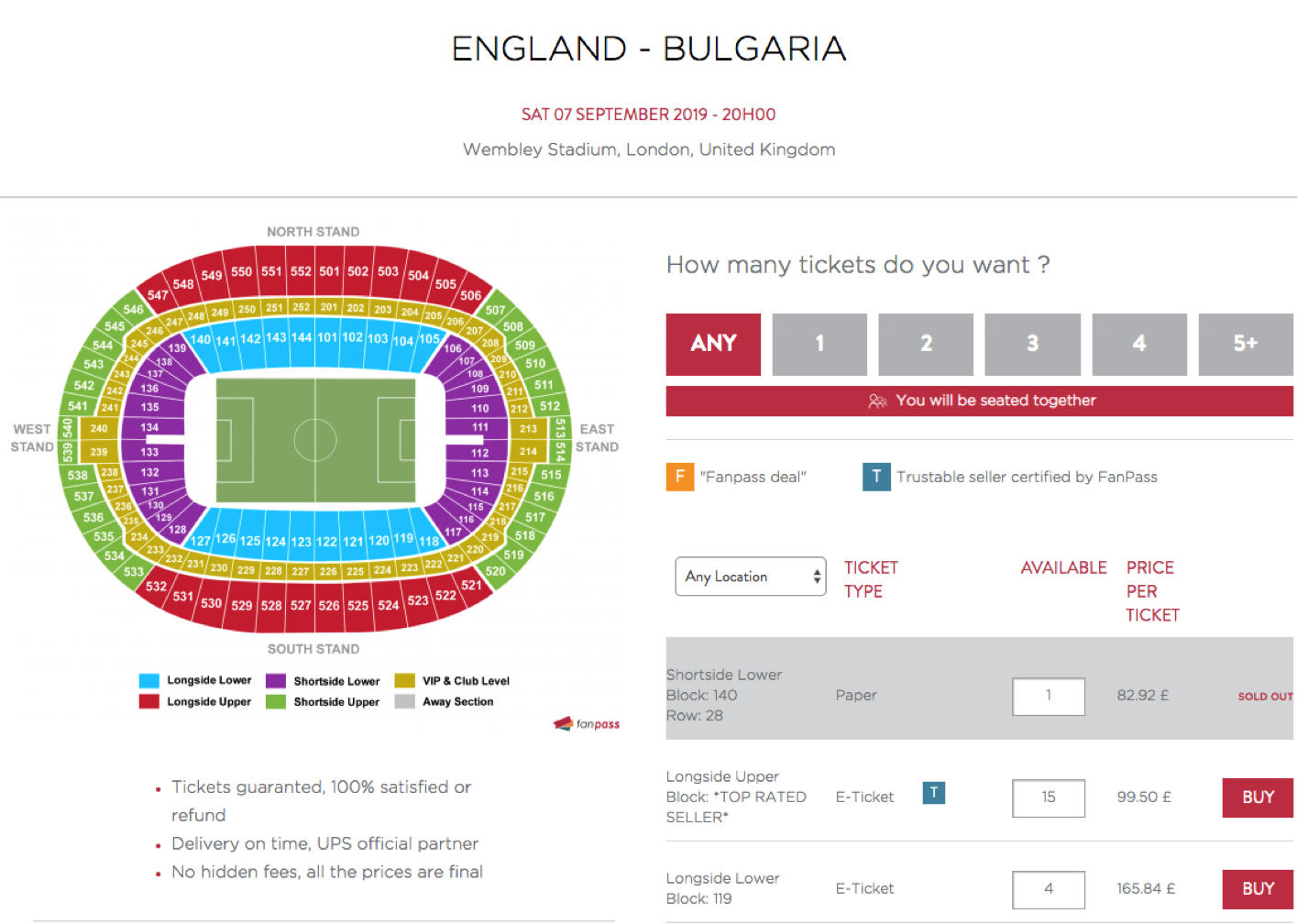 Turns out there are there are still tickets left for England's next Euro 2020 qualifier – receiving this in the inbox would make an impulse buy oh so tempting.
A live group table wouldn't hurt either, especially for international fixtures which are few and far between!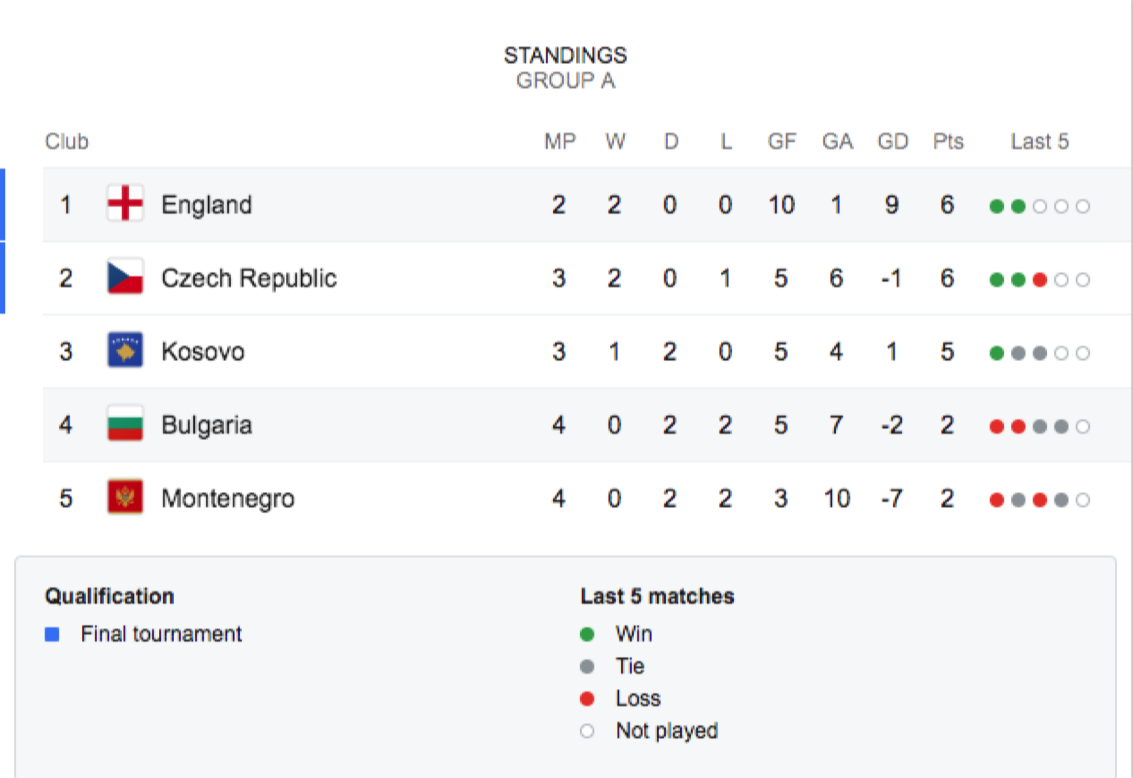 5) Live poll
Live polls add fun interactivity to email. We all love to have our say! Ask recipients to vote for their favourite player, who they think will score on the day, or even what they think the score will be. Get your recipients clicking and engaging! Fans can vote directly in the email with results updating live at each open.
The real beauty of this is that the vote data can then be used to personalize products or offers in future emails.
Your turn to vote!
Vote for who you think will win the Premier league - click the logo to cast your vote and check back to see the results as the votes roll in!
So there you have it – a few thoughtful ways football clubs can use content that is live at the point of open to deliver value to fans in ways that they might not have thought are possible. Bring on 2019/20!