The importance of Personalization and Relevancy
In my last video, I talked you through one of the three core areas in which Kickdynamic helps our customers improve their email marketing and achieve their ultimate goals.
In this video and blog, I'm going to talk about our other two core areas, Personalization and Relevancy, as we believe they go hand-in-hand.
Here's a link to my video, or you can keep reading below...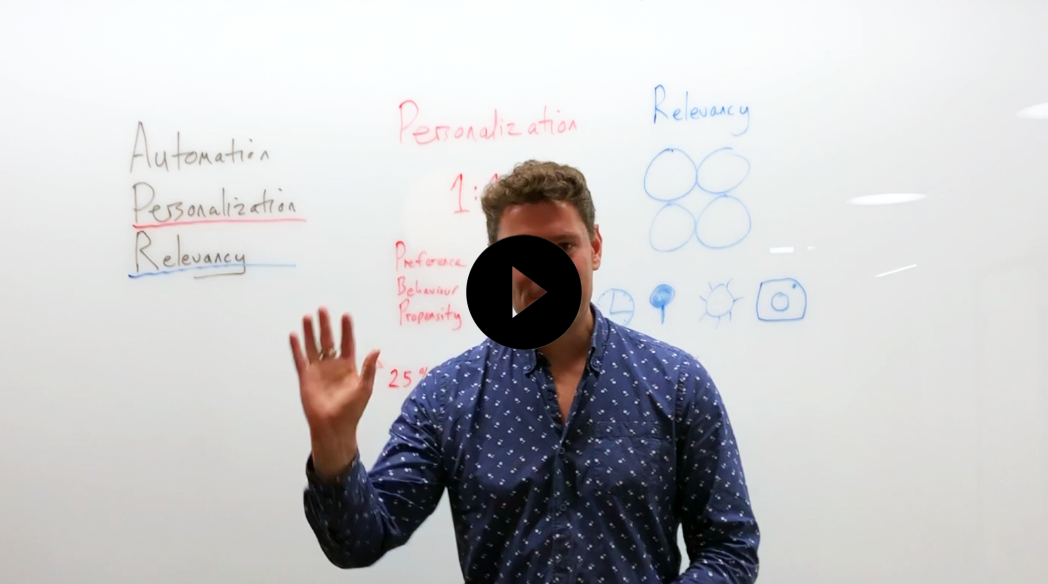 To Kickdynamic, personalization in email is where you show the most relevant, tailored content to each individual recipient in as many of your emails as you can. It is also known as 1-2-1. Personalization is the ultimate goal for email marketers and therefore should be a part of a brand's overall email strategy.
We know personalization is difficult, or you'd be doing it already.
There are three main types of data that can be used to help you deliver true personalization:
Preference: A customer states what they are interested in receiving from you e.g. certain products or brands. This data is collected at the point of email sign-up or via your preference centre.
Behaviour: What you notice about recipients such as; where they're browsing on your site and how many times, previous email interactions and their past purchases.
Propensity: What customers are likely to purchase based on the behaviour they've demonstrated or preference they've stated.
Personalization can be featured in both your BAU and programme email. Get it right and you'll see some amazing results. Our customers who have implemented 1-2-1 personalization have seen significant increases in conversions from email, anywhere between 25-50%.
Next, I'm going to talk about Relevancy.
To us, relevancy in email is where you target emails and content to groups of people. Relevancy is based on the context detected at the time a recipient opens your email, such as;
The time
Their location
The weather
The latest social content
Kickdynamic customers who display relevant, contextual content in their emails see a very good increase in conversions, anything between 8-15%. Not as high as personalization, but that is to be expected.
To see the best results from your email marketing, we recommend including different types of both relevant and personalized content in all your email programmes from BAU to welcome to post-transaction. This will lead to a cumulative increase in results over time.