Net-A-Porter time-zone specific countdown timers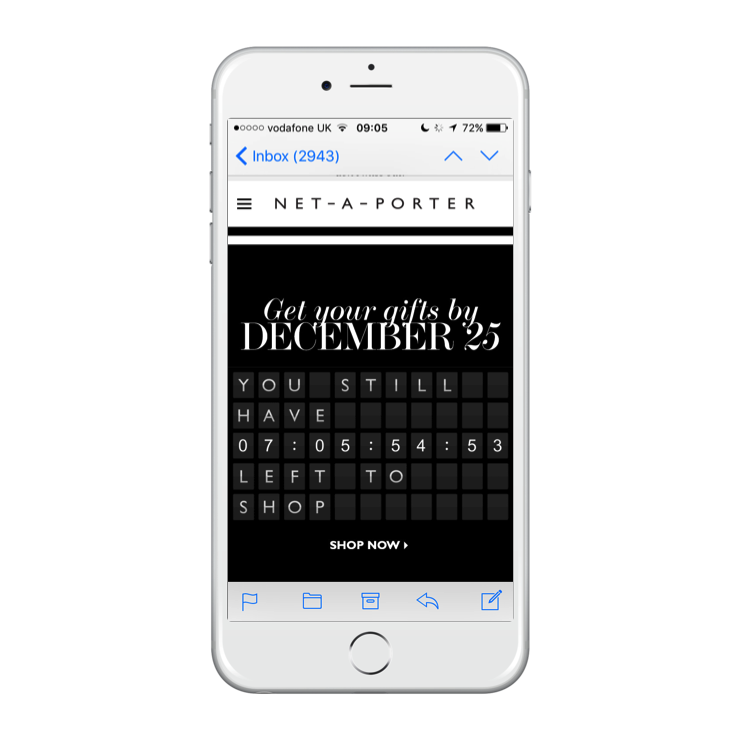 In December, Net-A-Porter used countdown timers to countdown to the last day for delivery before Christmas for each specific time zone they send to. The countdown timer design was sandwiched between two animated gifs to create the illusion of a train station style departures board in line with their 'Find Your Perfect Gift' campaign
To drive engagement, and to promote the end of their sale, Net-A-Porter.com implemented time-zone specific countdown timers across multiple campaigns. Opting for a subtler approach to countdown timers, rather than including a timer in the header, the timers were positioned in the email footer next to their understated sale messaging. The simplistic, elegant design was engaging, and we loved the alternative positioning. The overall look, positioning and the results achieved makes this our tag of the week.
Here is what they had to say:
"Following the successful integration of countdown timers in our run up to Christmas emails, we sought to extend the timers flexibility at integrating across multiple emails, building the lower email promo in response. The result was a live promo which worked well at driving enga
gement and creating a sense of urgency, without distracting heavily from our main messages."
- Christine Critchley, Net-A-Porter.com
Here is the full email: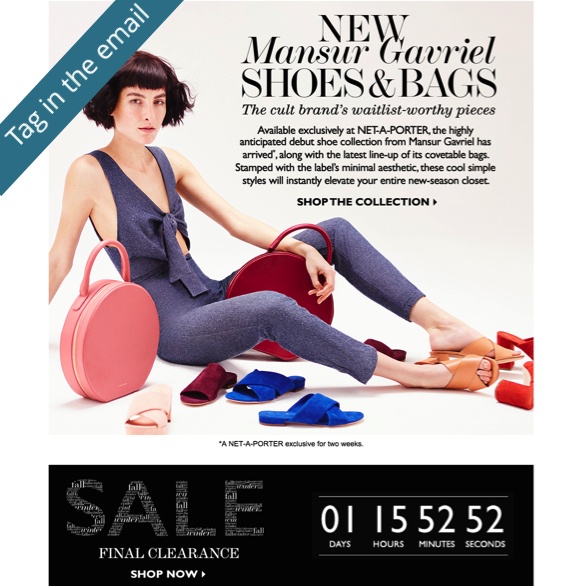 Here is the countdown clock in action: