Nailing your cart abandonment emails
The online shopping experience is constantly developing with people often choosing to shop around before committing to a purchase. Therefore, having a great abandoned basket email to catch those extra sales is key!
The majority of those who visit your website will leave without making a purchase. The number one reason why visitors add products to their basket but don't purchase is that they were 'just looking' and simply not ready to buy (which makes sense as I do this ALL the time).
According to Salecycle's 2018 Ecommerce Stats Report, the average cart abandonment rate is 75.6% across all sectors but they do differ; Travel stands the highest at 81.1% and Fashion is the lowest at 69.1%.
This is typical of the type and nature of purchases - Fashion and Retail purchases don't require as much time and thought (and usually money) as booking a holiday or insurance.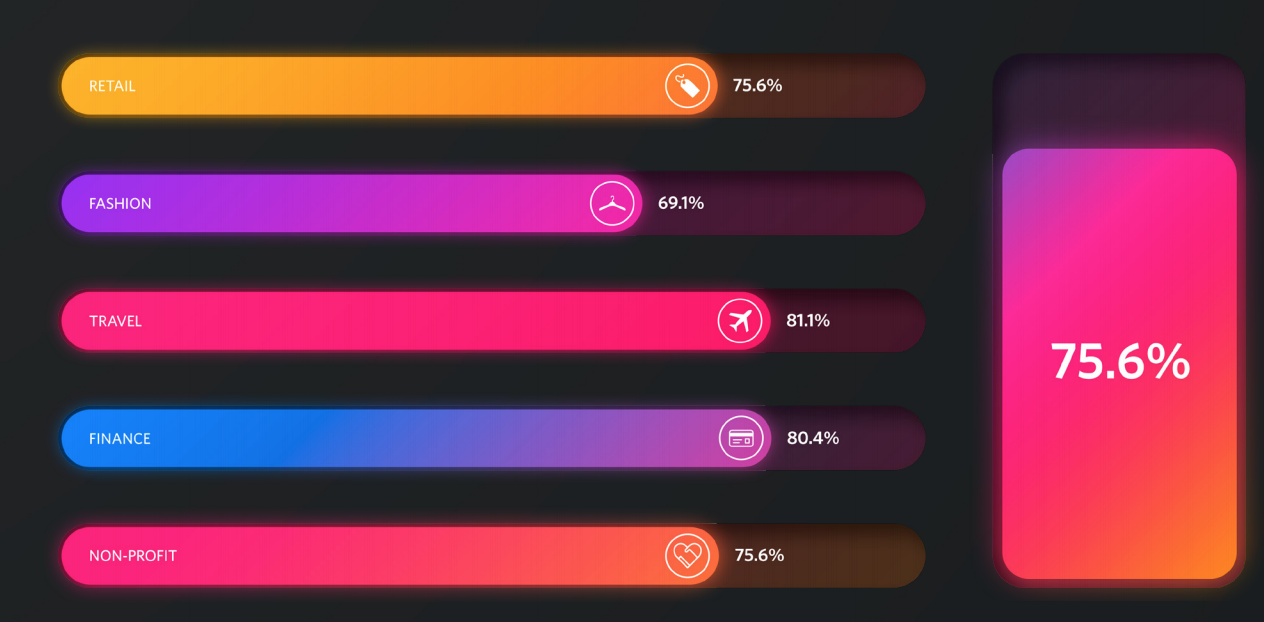 These figures clearly show that there is a HUGE opportunity to make more money via your marketing efforts. All good email marketers should have abandoned basket emails on their list of priorities - it seems mad to miss out on potentially £000s of additional revenue!
The main aim of abandoned basket emails is to recover lost sales, offering shoppers a timely reminder of the item they were considering while it's still fresh in their mind. Getting the timing right is key and in doing so you'll see excellent response rates - we're talking an open rate of around 40% and conversion rates of 3%!
Here's some great things to include:
Reference the items which have been abandoned

Additional discount or free postage

Use personalization to acknowledge your recipient

Feature additional recommended products

Product reviews and ratings

Fast route to check out to complete their order
Let's take a look at some brands who are nailing their cart abandonment emails….
Virgin Holidays
The Travel sector has one of the highest cart abandonment rates across all industries. This is mainly down to two reasons; typically the online experience is more complex and the pre-purchase research takes longer.
Virgin Holidays highly personalize their cart abandonment email with their content customised to the recipient based on destination of holiday:

The hero image of this email is a very enticing photo of the destination you were browsing.
Name personalization - straight away getting personal and capturing the attention of the recipient (incase the image was not enough)
Intro copy personalized to holiday destination including enticing location characteristics & things to do.
Direct reference to the holiday which has been abandoned - including departure airports, dates selected and room type.
2. The Body Shop
The Retail industry has an average cart abandonment rate of 75.6%. Usually the purchasing process is more impulsive and simper than the Travel industry so this makes sense. An easier one than Travel (plus it's much easier to return a pair of shoes than a holiday to NYC).
The Body Shop does cart abandonment very well:

They feature a heartfelt message in their hero image (however there is always room for improvement and a first name personalized image would have gone down a treat!)
They feature the items which have been abandoned with a great purchase CTA.
They offer additional product recommendations to add further temptation.
Our final example of abandoned basket email is Giff Gaff for numerous reasons:

The first thing you see is an urgency-driving countdown timer combined with a free next day delivery postage offer.
In their copy they address the recipient personally and the purchasing journey.
Using the opportunity to upsell and a final reminder to the customer why they should choose them as their mobile provider.