My Inbox Favourites
My first three weeks at Kickdynamic have been fantastic. I have lots to learn and I am already starting to work with my first customers - it's fresh, it's new and I'm loving it. Set with the task of writing my first blog, this could have been rather daunting but, I am rising to the challenge and so begins my writing debut (this one's for the fans!)
Over the past few years I have unfortunately become more aware of unpersonalized, boring emails and unsubscribes become more frequent. However, when I see engaging content and personalized messages, I become a brand's new best friend. So who do I enjoy seeing at the top of my inbox?
There's the practical emails…
Boots is a big favourite of mine, I regularly spend above my means on new brands as well as the regular essentials. Always on the look out for a bargain on my daily necessities, I'm informed on how many points I have to spend (from, in my opinion, the best loyalty system in the business) and how I can earn more but Boots also consistently promote and celebrate women, such as the Women of the Year Awards and the Football Women's World Cup. Here's a couple of recent, great examples.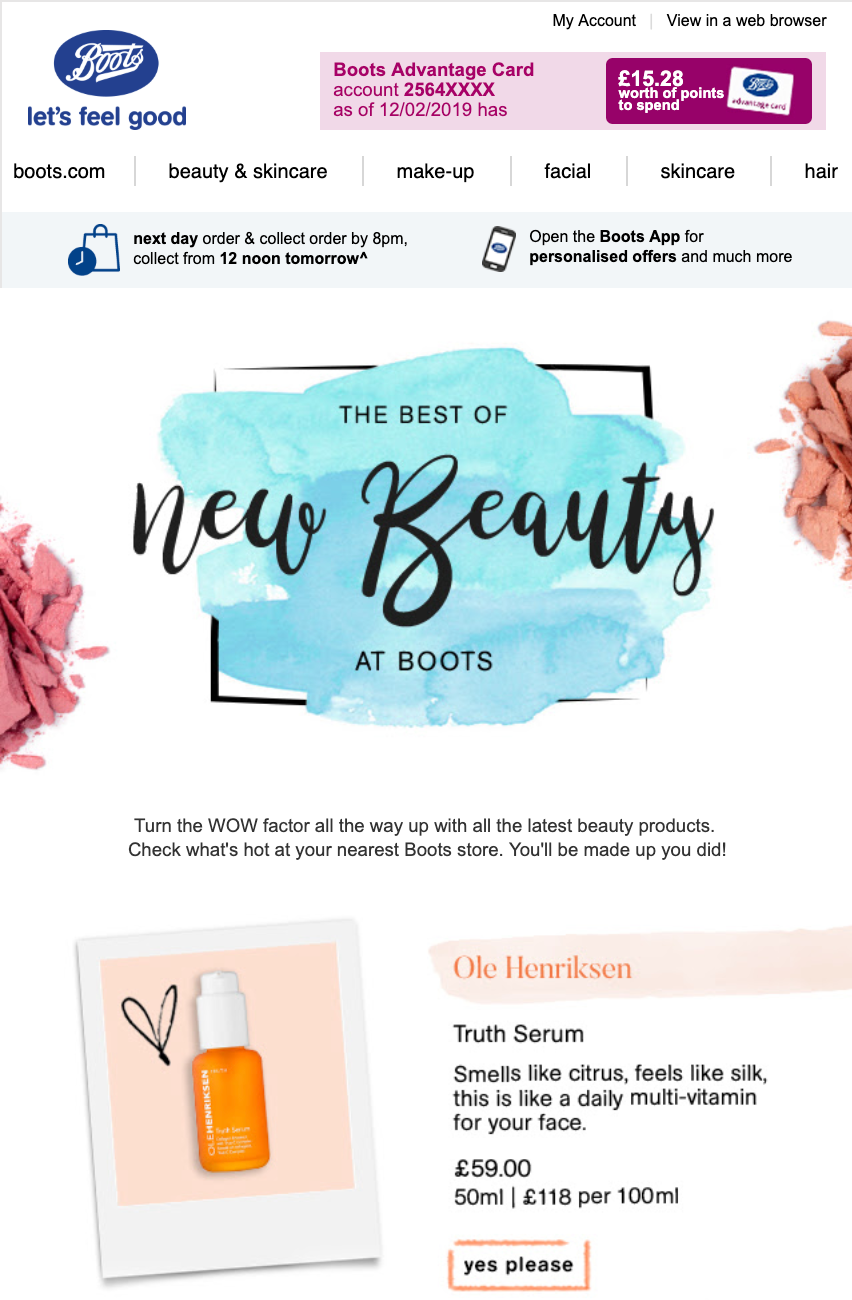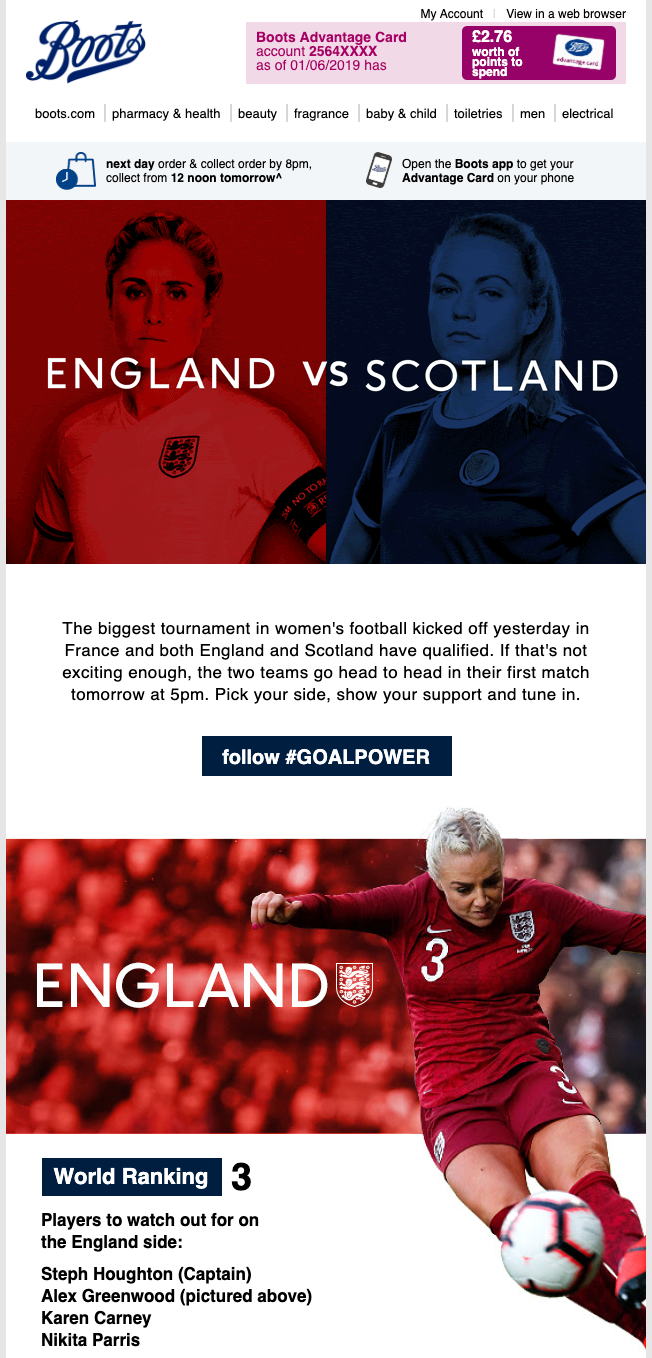 The dreaming of pay day emails...
If I wanted to know how to blow my first pay check, no need to look any further than & Other Stories. The imagery is consistently simply beautiful, tasteful and especially eye-catching when dreaming of my summer holiday in a few weeks!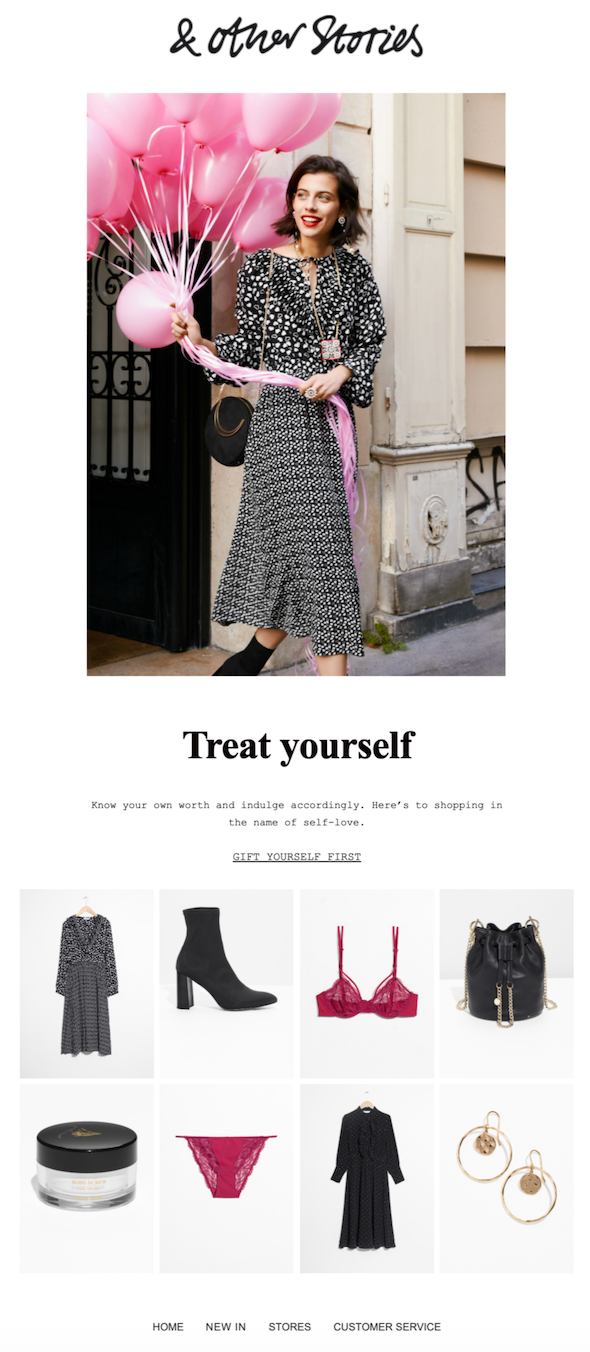 The fitness-obsessed emails…
After toying with the idea of going to Move Your Frame over the past year, I finally took the plunge this month and I've been impressed to say the least. Full of empowering and awesome studio classes, their contagious, uplifting energy is also shown in their emails and the details always catch my eye. They take care to follow up with information about my favourite classes and always make sure to use my name as well as showing my Frame card balance to encourage the purchase of more classes.

AND does the exercise even count if you're not wearing your Fitbit? I'm a huge fan of finding out my stats, so Fitbit emails don't disappoint. I walk everywhere in London as it's the best way to see the city and I constantly seem to have a step challenge against my friends so I like to be told when I'm lagging behind in their weekly updates.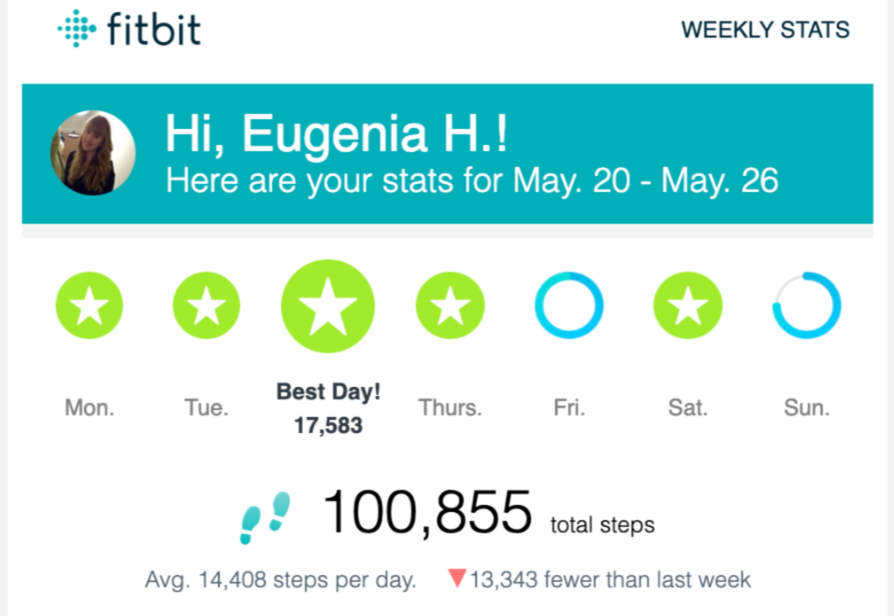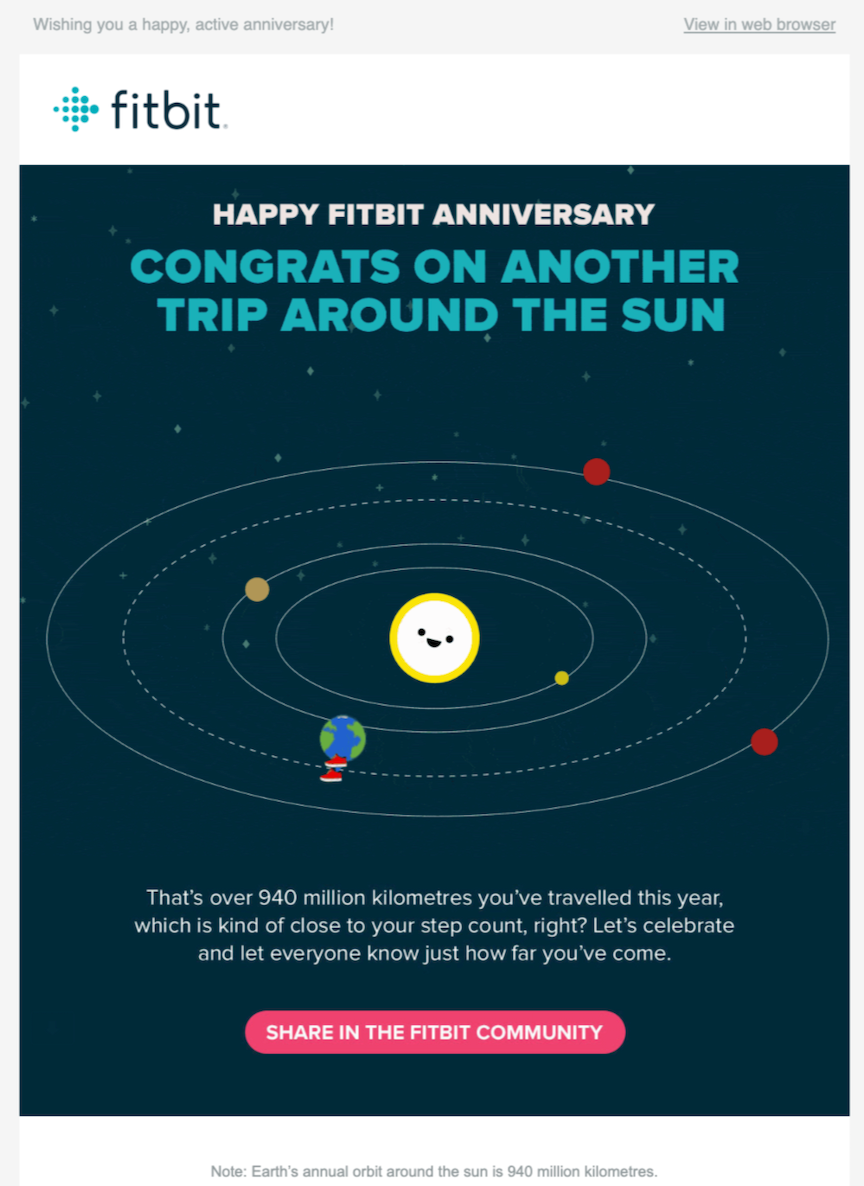 Finally, the lifetime emails...
And who didn't enjoy seeing their favourite tracks of 2018… it was definitely an eye-opener for me.