Let's get personal...
Personalized images are an easy and effective way to add some oomph to your emails. From adding a name to your header image to adding live booking information, personalized images are a great addition to any email. By feeding through CRM data you can add any information you would like to an image, it's that simple!
I've rounded up my favourite emails from some of our clients, which include awesome personalized images. Check them out below:
Studio
In this email to celebrate subscribers' birthdays Studio included a personalized image of a cake "inscribed" with the customer's name. This is a great way to let subscribers know that they are valued by having their birthday acknowledged and who doesn't love a birthday cake?!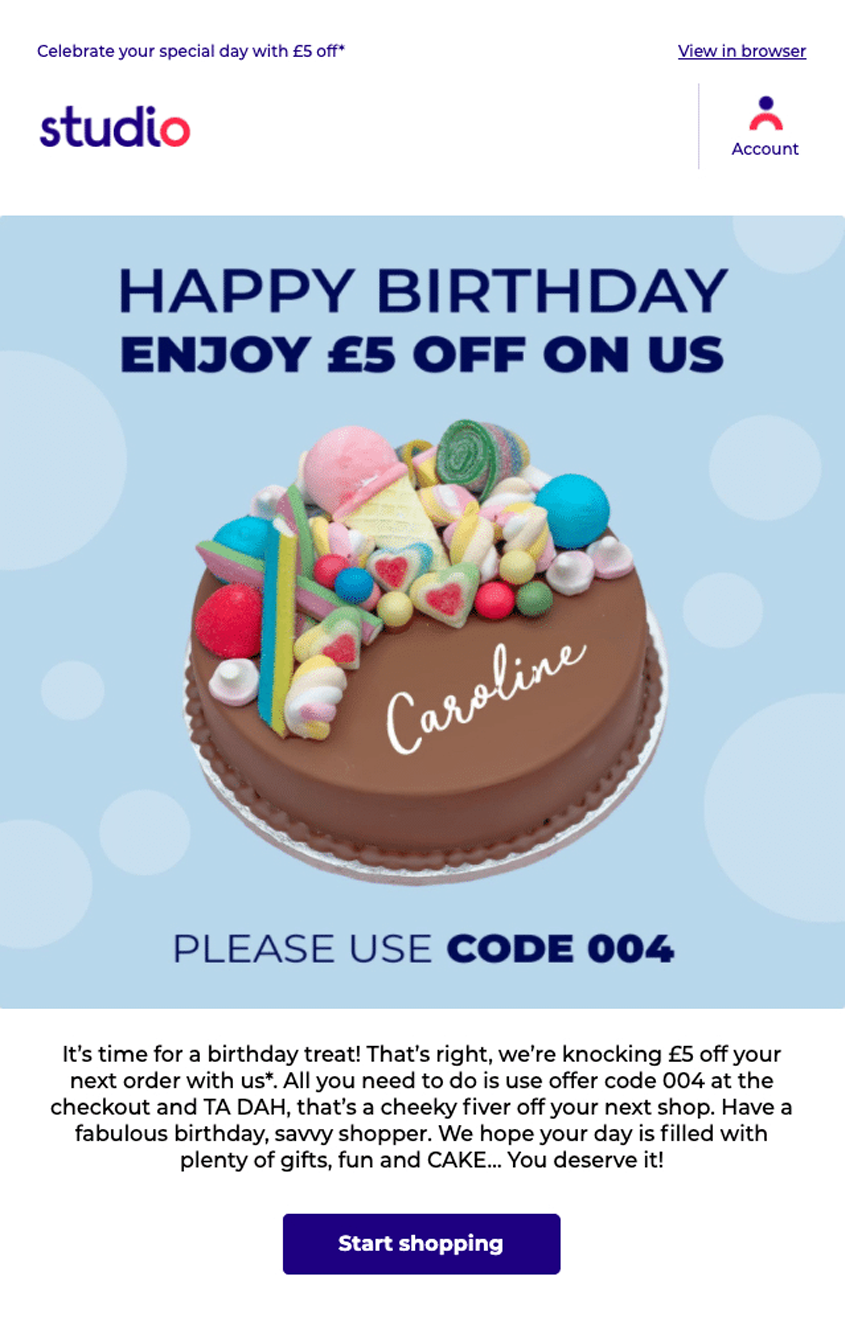 P&O Ferries
Knowing all of your booking information before going on holiday is essential, here is where P&O had their customers covered, and then some! By using booking information they were able to personalize their emails to include everything from departure times to live currency rates, ensuring customers had everything they needed to know before setting off! By adding this personalization P&O was able to increase their click-through rate by 50%!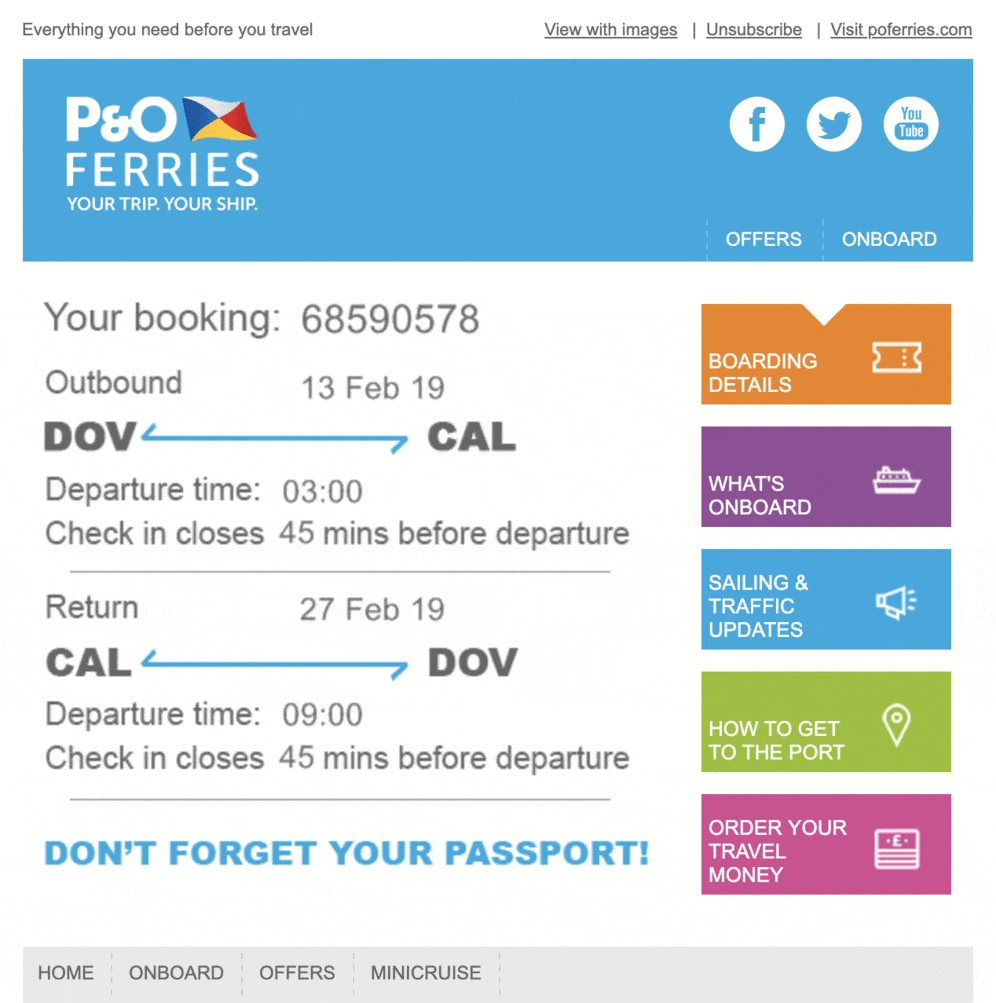 PLT
This email really is all about the customer, it says so, right there in the header image! PrettyLittleThing included the recipients' names in this email, which was fed into the image through their CRM data. By adding this simple personalization to their emails PLT has seen a 16% increase in conversion and an 8% increase in average order value!
Puma
This email from Puma included a personalized image in the header that featured football shirts with the recipients' names emblazoned on the back, just like a professional player! This email saw a 24% increase in conversion rate & a whopping 360% increase in click-through rate! Now that's what we call a GOAL!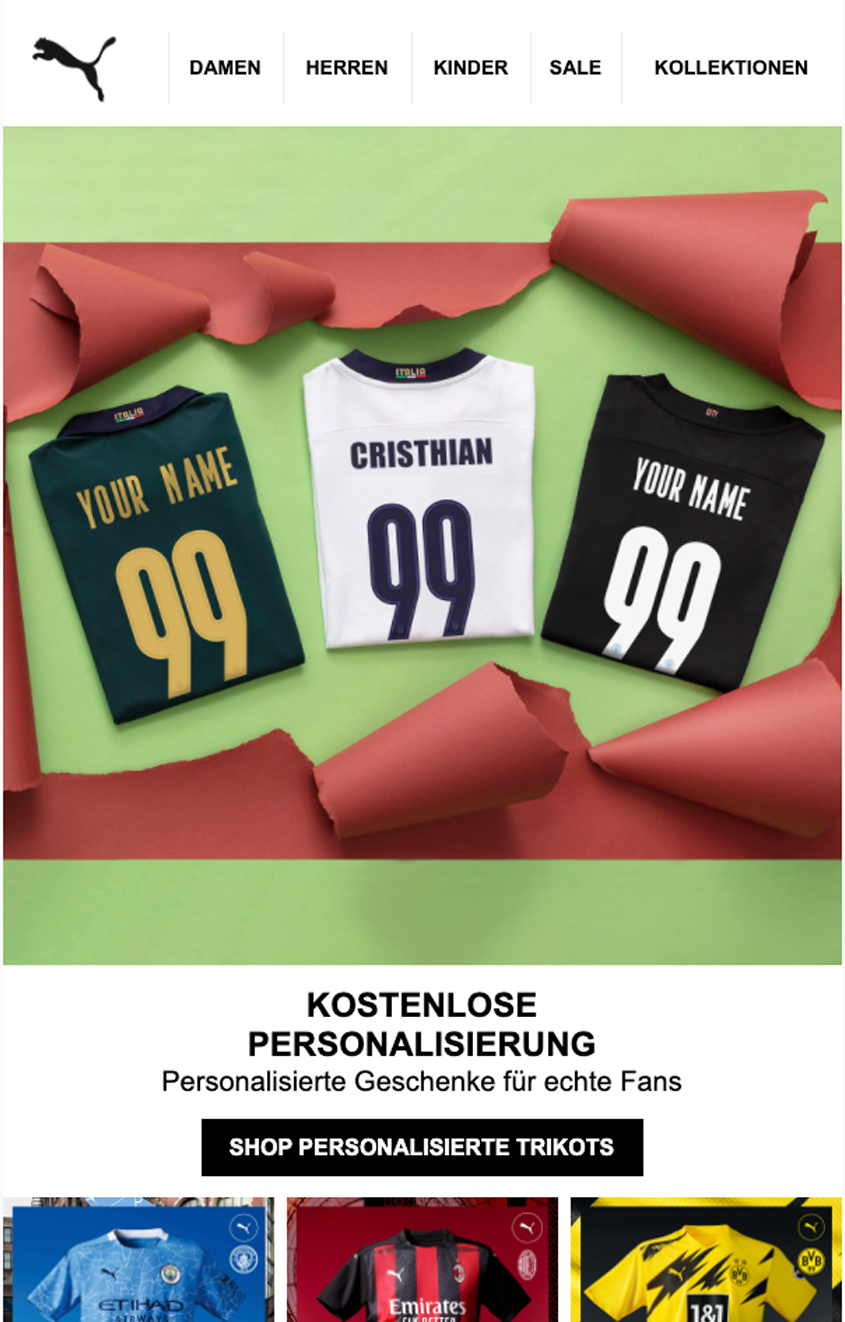 ---
If you'd like to learn more about how you can include personalized images in your emails, just book a demo of the Kickdynamic platform and we will show you everything personalized images and much, much more!