An award-winning campaign by icelolly.com!
We're not sure if you've heard but the email team at icelolly.com are kind of a big deal. At the 2018 dotties awards, Jon Kirk, Email Manager and team, won the Innovation in Integration: Combining Tech Powers award!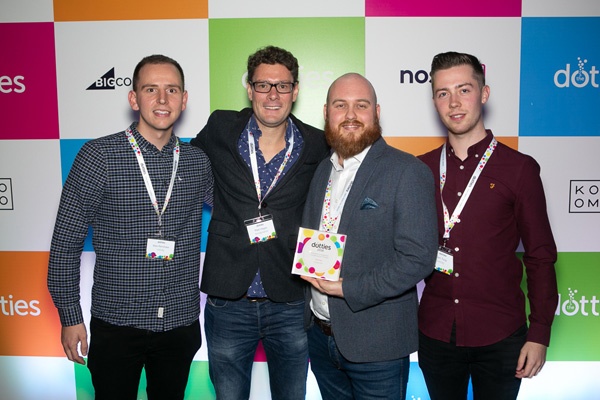 The winning icelolly.com team with Matt at the dotties awards.
How did the icelolly.com team win?
icelolly.com connects its data across multiple platforms, including Google Analytics, dotmailer, BigQuery and Kickdynamic. Data in its raw format isn't readable so for the brand's email triggers to launch, it has to be translated into actionable insights. For this to occur, icelolly.com tracks activity on their site and in email, feeding the data through Google Analytics and BigQuery. It's then re-engineered and sent back into dotmailer via their API to enable real-time matching and re-targeting.
After making sense of the data, icelolly.com then utilises the Kickdynamic technology to display personalized recommended deals dynamically across their entire email programme. Highly relevant offers are shown to customers based on their browse and purchase behaviours.
Taking this further, by using Kickdynamic's open time technology, icelolly.com also display live pricing and availability in email, never showing deals that are unavailable.
Now for the best bit...What results have the team experienced?
Through the team's innovation and technology integration, icelolly.com have seen powerful results:
135% higher open rates than ad hoc, static email campaigns
201% improvement on click-through rates
45% increase in conversion
What did the dotties judges say?
"A lot of work was put in for live email personalization. But, the improvement to the customer experiences and the results speak for themselves." Skip Fidura, Strategy & Insight Director at dotmailer
We're looking forward to seeing what this innovative team come up with next!