Hello 2019: What the Kickdynamic team has planned
As we settle into the new year well-rested and carrying a few extra pounds, we've been discussing what we'd like to achieve this year. The overall consensus is to set ourselves realistic targets to keep up over the year rather than the unsustainable. Having said that, shout out to Jordan who is planning to run 5K a day for the whole year!
Here's an insight into some of the things we have planned for the Kickdynamic team this year.
Number one: Continue to develop our product
We are continually adding features and making improvements to the Kickdynamic platform. We have some very exciting updates coming soon so watch this space!
Number two: More charity work
As a team we're a pretty charitable bunch, having run marathons, completed a few Tough Mudders and done some volunteering at a dogs home. Since we discovered smile.amazon.co.uk we've not looked back! Beyond that, we're planning to do much more as a team to support causes close to our heart. First up is a Macmillan coffee morning we'll be hosting (you're invited!). Rumour has it Jess is going to make her famous banoffee pie! That'll be sure to raise a few quid.
Number three: Social Secretary month
Each month a different member of the team is going to take on the role of social secretary. This means we're going to celebrate our successes, shout about the great things we, our customers and others in the industry are achieving and organising more fun activities for our team and friends of Kickdynamic. We're full of ideas - white water rafting, an escape room and an obstacle course are on the agenda!
Number four: Learn something new every week
Whether it's email related or something totally random like; did you know sea otters hold hands when they sleep so they don't drift away from each other? Cute! We're going to endeavour to learn something new and share it.
Number five: Praise great email!
We all get great emails in our inboxes, and we, especially, really appreciate them. We are going to start praising email marketers working super hard behind the scenes to get emails out of the door. So let's start as we mean to go on... here's a fabulously designed, bright and colourful email from Beauty Bay, taking advantage of the popular Veganuary to promote cruelty-free beauty products.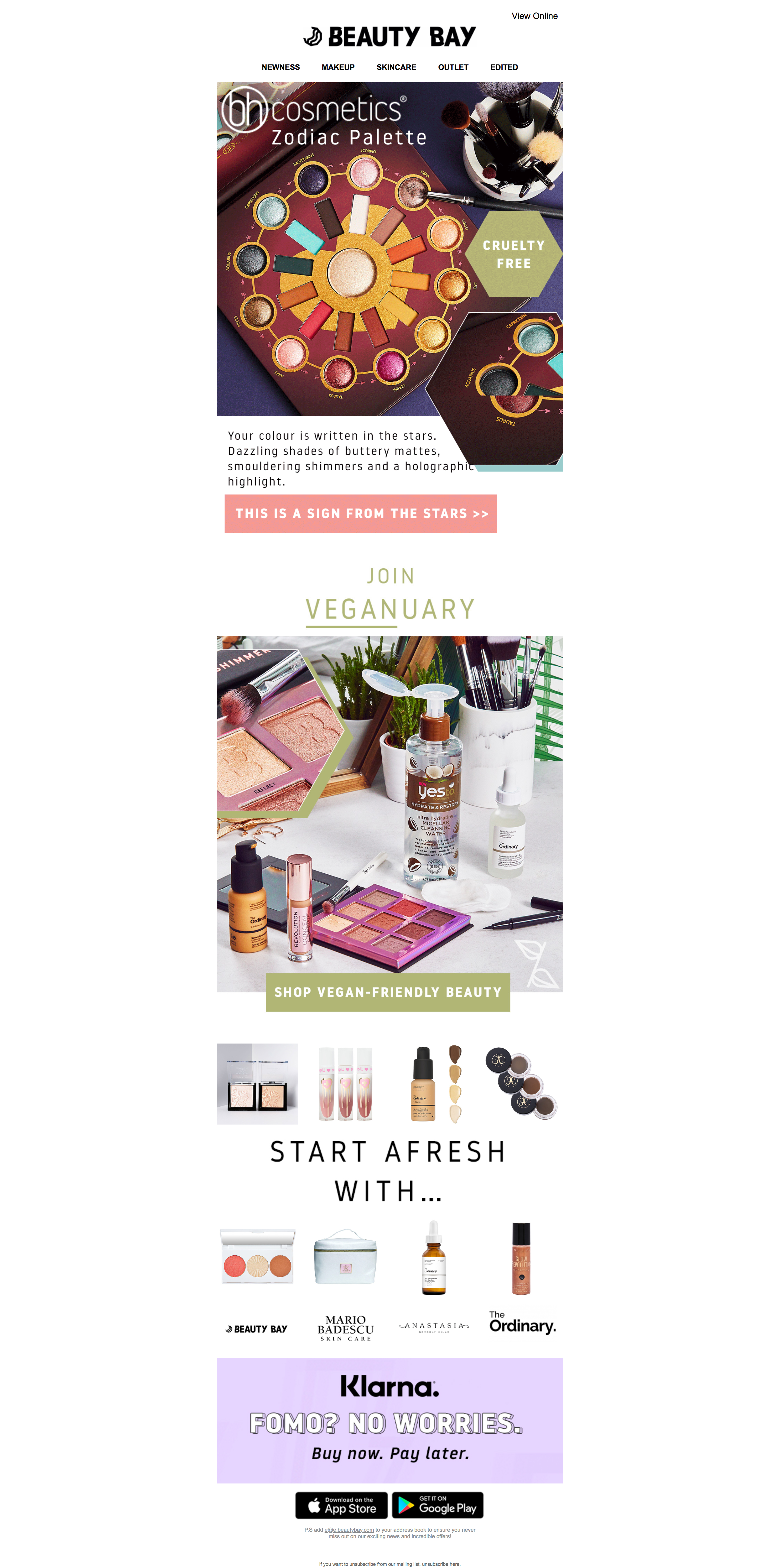 Here's to 2019 - let's make it a great one!