How to integrate live content into your automated emails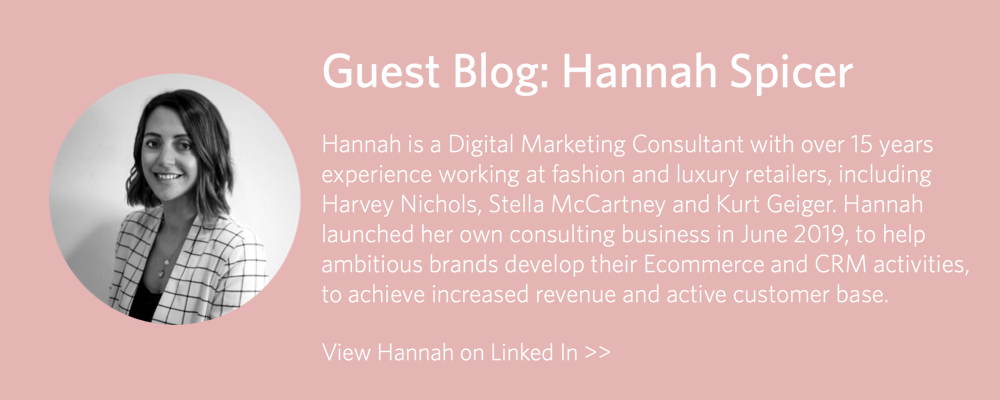 I've worked in e-commerce and digital marketing for over 15 years, and email and CRM are my areas of specialism, and I love them (there, I've said it).
I've always got a kick (excuse the pun) out of the communication aspect of email marketing, but ever since I came to understand the potential of segmentation and automation, I was hooked on taking email to the next level. I love that it's completely measurable and of course, highly converting.
However, email has its challenges. Working at big retailers, one significant challenge was having all the customer data in one place, where it could be actioned to increase engagement in emails. Another challenge was finding the time and resource to focus on automated flows, especially when there is always more demand from the business to send more newsletter/BAU type emails.
This is where open time content can come in to help email marketers achieve increased engagement from both their newsletter and automated sends. It can help by enabling you to show more relevant content in your newsletters, and also keep your automated sends up to date, season to season, with less resource and management.
By utilising Open Time Marketing technology, marketers can provide recipients with an engaging email experience each and every time an email is opened. Providing recipients with an engaging experience each time they open your email is likely to lead to an increase in revenue from the email channel.
For each of the automated programs below, I'll outline how to optimise their performance by incorporating live content, and leave you with a final top tip.
Welcome Program
Welcome emails are so important in creating a good impression from the start and giving you the opportunity to develop your relationship with the subscriber, with the intention of evolving them into an engaged customer.
How to incorporate live content:
Ensure your main banner contains a seasonal image, without you having to manually update it in however many emails you have set up in the flow.
Include your latest social media posts, which is great when you are encouraging users to follow you on that channel.
Promote your app download on mobile device opens.


My top tip: Don't try and include too many messages in one email. Instead spread them over 3-4 emails. Your first email should really focus on:
thanking the person for signing up
encouraging them to shop for the first time with a welcome offer
asking them to follow you on social media.
Abandoned Cart Program
Carts can be abandoned for a number of reasons. The user might get distracted, they might be using the cart more like a wish list and haven't made their final edit yet. They might have some reservations about the purchase, such as unknown final cost of delivery.

How to incorporate live content:
Include stock availability messages to drive urgency eg. 'Only 5 left!'
Include recently browsed products in addition to the item the user left in their cart


My top tip: Include links to FAQs, Size Guides, Customer service areas in case the user didn't purchase because they had some queries about the product or service. Also include delivery messaging here and if you have room, some customer reviews to highlight what a positive experience others have had shopping with you. It's all about removing any potential barriers to purchase.


Post Purchase Program
Post purchase emails can be hugely engaged with, as your user has got that post-buy high. Keep them updated on their current order, and drive them to purchase again with recommended products.

How to incorporate live content:
Include latest new in products
Include live order tracking updates
Include UGC from your branded hashtag (and encourage them to share a post)


My top tip: Send different communications to your first time purchasers vs your repeat purchasers. First time purchasers should get more hand holding in terms of asking for feedback, and encouragement to a second purchase via cross/up sell. Your repeat customers are more familiar with you and your products, so for them, focus more on new arrivals, recommendations and encouraging brand advocacy.


Birthday Program
Birthday emails are a great way to encourage the user to share more data with you, and also to drive another purchase. Send your subscribers a birthday gift in the form of an offer, and they are sure to be delighted.
How to incorporate live content
Show a countdown timer counting down to their birthday. On the day, swap the timer to a happy birthday message
Show products you think they'll love - use your data to show products from their most purchased category
Show personalised images with their name on for a birthday card type experience in the inbox


My top tip: do lots of testing to find out the best time to send this email. Should you send it on the customer's birthday? Or perhaps a week in advance so they can buy a birthday treat and have it delivered before the big day. Each brand is unique to test until you find what works best for you.
My final top tip is this: Don't setup and then forget about your automated emails. These emails are so important for building brand-consumer relationships. They have high open rates and drive long-term steady revenue. Whilst they may not always be top priority, they are important. If you can't keep your eyes on them at all times, use open time content to keep content up to date. And avoid turning off automations if you don't have the time to manage them. Something is better than nothing. A simple email can go a long way.
--
Thanks to Hannah for her contribution. If you'd like to know more about how Hannah could help you, visit: https://www.hspicerconsulting.com/