Segmentation vs Personalization: They're not the same
In a typical day I'll probably say the words 'email personalization' a hundred times. What I've noticed is that my definition of email personalization is not always the same as other people's. It seems that there can be some confusion between segmentation and personalization. Are the two interchangeable or are they very different?
IMO they're very different. Let's start with segmentation.
Segmentation allows you to put people into pots and target them with content deemed 'relevant' to that pot.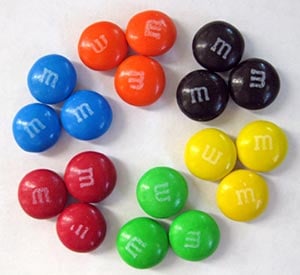 Customers are split into groups and receive the content that best serves their needs as a whole group. Persona based segmentation uses aggregated data to split the market into sections according to shared attributes which may be gender – male or female, or preference – menswear, womenswear, home or kids etc. A slightly more advanced level of segmentation could be the splitting out of customer type based on their buying behavior.
As marketers we're very good at at creating the process to put people in the pots, but we don't have a way to change preference easily and fluidly once a customer lands in a particular segment. As time moves on and customer needs evolve, segmentation typically doesn't; once a customer lands in a pot, they're there for a while, so the content being sent can become irrelevant very quickly. If a contact indicates an interest in home, they may not want to receive home content forever – it's possible they were doing a renovation and were only interested in 'home' at that point in time or for a couple of months.
Further to this, the segmentation categories tend to be purposefully broad to fit as many recipients into the pre-determined pots as possible. The fact that I'm a woman doesn't necessarily make a female communication more appealing to me – particularly if I've recently browsed men's clothing for my partner.
The biggest challenge with segmentation is that people change over time. What you told me when you signed up, or what you bought two years ago is a much less useful indicator of what you're interested in than what you browsed last month. Is it better to continue battling with segmentation or look for more advanced ways to achieve real personalization that doesn't go out of date?
We ask everybody we speak to if they're personalizing and it's fair to say that majoritively they respond with what we'd consider segmentation. Whilst segmentation does provide some level of personalization, at some point the content for that segment was deemed relevant to that individual, it's not personalization in its truest sense.
At a real base level, personalization is saying 'Hi Firstname'. This is so basic though that I'm not even going to consider it.
Real email personalization is the consistent delivery of content truly personalized, at an individual level.
For many email marketers this is the goal but it often feels unrealistic and not easily achievable. That's because it's just not possible using segmentation – you'll never get to 1-2-1 personalization using dynamic content or segmented sends.
The best place to start when considering achievable personalization is data. One of problems people face with personalization is the speed of processing data points – picking up an abandon browse and actioning it the next day is tough, but with the advent of single customer view databases, businesses are getting better and better at this – the main problem is content creation.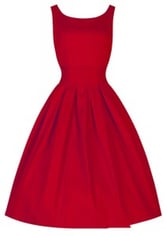 There's so much data available in your CRM, perhaps relating to previous purchases, average order value, browse behavior, customer type, propensity to purchase and so on. CRM data can be used in Kickdynamic Tags to automatically personalize email content based on each individual's behavior & data. For example, if you have data in your CRM that says I've browsed 'dresses', I have a propensity to purchase 'red' and 'size 12' you can automatically show me red dresses in my size. This model can be applied to every individual in your CRM to deliver content that is always relevant to them. Kickdynamic bridges the gap between your CRM data and your email personalization – with no need for time-consuming dynamic content conundrums. The content source in this case could be a product catalogue or Google shopping feed – we'll use the CRM data and business rules you've defined to find the right products from the feed to display to that individual.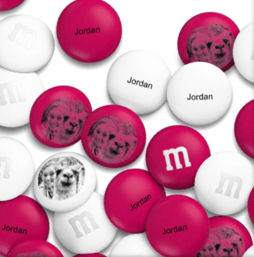 Instead of clustering customers into set pots as you do with segmentation, you can now use an individual's CRM data combined with Content Automation to deliver content to them at a 1-2-1 level. Connecting CRM data to live images powered by feeds, makes email content personalization achievable at an individual level. You can even merge product SKUs into our tags to display specific products. At the time of send, a product SKU can be merged from your ESP into our Tag, we'll match that in the feed and show that image content automatically at open time. You only need to set this up once to generate an endless variation of personalized email content. An additional benefit of using open time technology to personalize is that every time the email is opened the product information is live – we'll serve the latest product content from the feed every time the email is opened. Prices, offers and availability will always be up to date, eradicating email shelf-life.
If your CRM doesn't contain this level of customer detail – that doesn't matter. If you have category based information such as whether a customer has a propensity to buy shoes, bags, shirts, dresses or sportswear for example, this information can be used to completely remove the requirement to build complex, dynamic content. It only needs to be setup once and will automatically display the the latest products from the propensity category by utilizing open time technology.
Approaching personalization in this way removes the stagnation around content irrelevance. Content Automation gives you, the marketer, the power to let recipients decide what they want to receive. Use your CRM to keep track of real-time activity and use that information to keep content relevant all the time. Personalizing at this level boosts engagement; you're showing the right content to the right person – it's a proven recipe for success. Every customer using Kickdynamic in this way is seeing significant increases in both engagement and AOV.
In short, personalization and segmentation are not interchangeable. Many marketers do segmentation but it is inefficient and resource heavy. But whilst 1-2-1 email content personalization is becoming more prevalent, many email marketers feel they need segmentation as a route to get to doing more personalization. This isn't the case. Marketers should be utilizing real-time CRM data and automation to revolutionize their email activity. It's a shift in mindset certainly, but the results will be unprecedented. It's also repeatable at scale – something that isn't true for segmentation.
P.S. I hope you like the M&Ms. From no personalization, to colour segementation, to M&Ms with my face on!