Easter: A perfect opportunity for email
As we all begin to prepare for a chocolate-filled (yet guilt-free!) Easter break, it's a perfect time for brands to email subscribers with exclusive offers as everyone looks forward to treating themselves during the first Bank Holiday of 2018.
Here's a few examples of Easter emails that could be enhanced with open time technology.
In the email below Asda are promoting the ingredients to make a traditional Sunday roast. It is possible to make each of the images live, with products and prices updating in real-time as availability changes.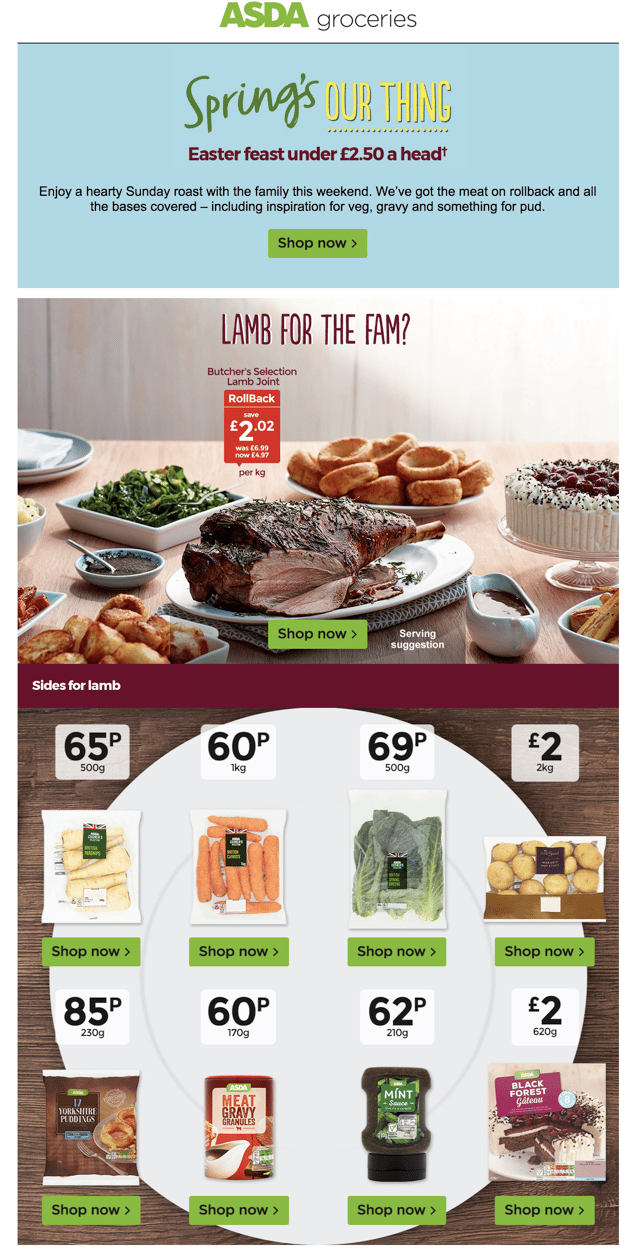 Below is another engaging example from Asda, featuring recipes for roasts with a twist. It is possible for the recipe suggestions to be personalized to individual customers based on their preferences and previous purchases.

Moving from Retail to Travel now with an example from Blue Chip Holidays, inspiring recipients to book a last minute Easter break. As with any last minute offers, prices can change very quickly due to limited availability, running the risk of unhappy customers if they receive out-of-date or sold-out offers.
With open time technology, prices can be made live in email to show customers costs in real-time. In addition, a countdown timer could be featured to show how long is left until the end of the Easter special offers, encouraging recipients to book before it's too late.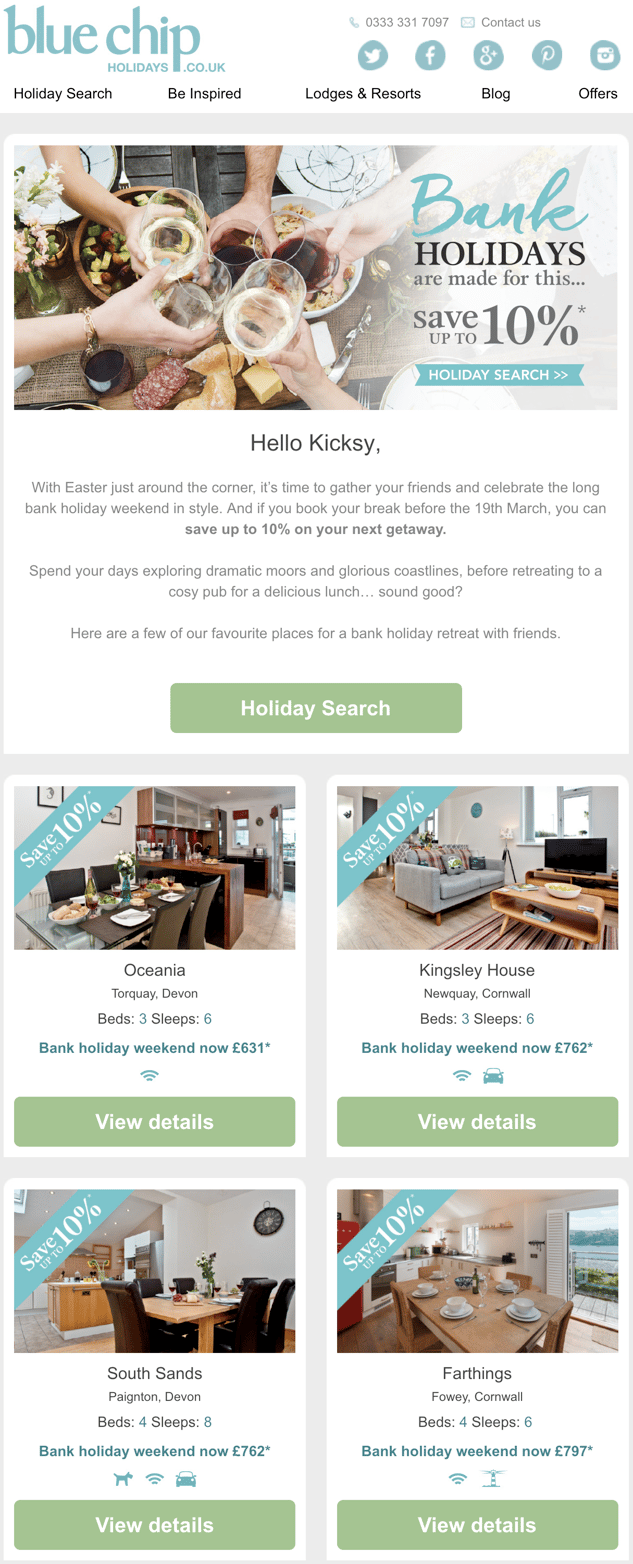 Get in touch to see what Kickdynamic can do for you.