Our favourite emails of 2017
At Kickdynamic, we love to celebrate innovative uses of our technology and our customers' success.
We have taken a look back at some of our favourite emails that landed in our inboxes last year and are excited to share them with you in our Best of 2017 Review.
Featuring brands such as Staples, ASOS and Holland & Barrett, the review looks at some of our favourite email programmes including:
Automated daily deals: Set up once and let the programme run
Product automation and personalized recommendations: Display only in-stock products, tailored to a customer's preferences or previous browse and purchase behaviour
Real-time content: Email content updates at the time of every open
Relevancy projects: Including live weather forecasts, real-time ski lift status and how to drive in-store traffic through email
This review will give you the inspiration you need to send email with more personalized, relevant and automated content.
Take a look at the review and steal some ideas!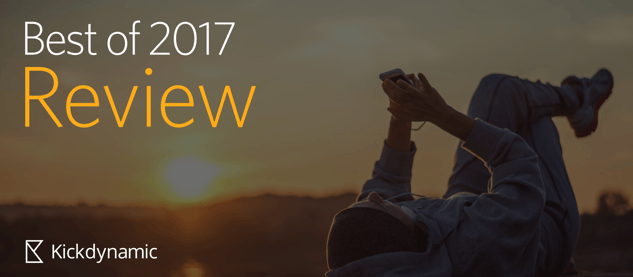 We're excited to see what 2018 delivers to our inbox!