The best live emails of 2020
At the beginning of every year we look back at the emails our customers sent in the previous 12 months and create a collection of the best emails. This year, after what can only be described as a challenging year, there were more examples than ever to choose from.
What struck us most was the resilience, and brilliance, of the email marketing teams as they manoeuvred seamlessly to remote working, maintaining rigorous sending schedules and showing exceptional creativity in trying times. With shops closed, email teams took on the challenge to drive sales - and they did exceptional work. As digital took bigger leaps forwards in one year than it has in the last decade, more was required from each and every email. From information sharing, safety messaging and expectation management to driving revenue, never before has the humble email been required to do so much.
In a year of adversity, we were spoilt for choice for emails to feature in our yearly roundup. From fashion forecasts, to stay-cationing, to most purchased products - this special collection of emails showcases the skill, creativity and mastery of the teams that created them. Here's a sneak peak of the emails and brands included...
#1 App download email of 2020
Our favourite app download email of 2020 is this email from LNER. Using our operating system detection, LNER displayed the correct app download button for the device used to read the email. This is a perfect example for brands that encourage in-app purchases and/or paperless travel.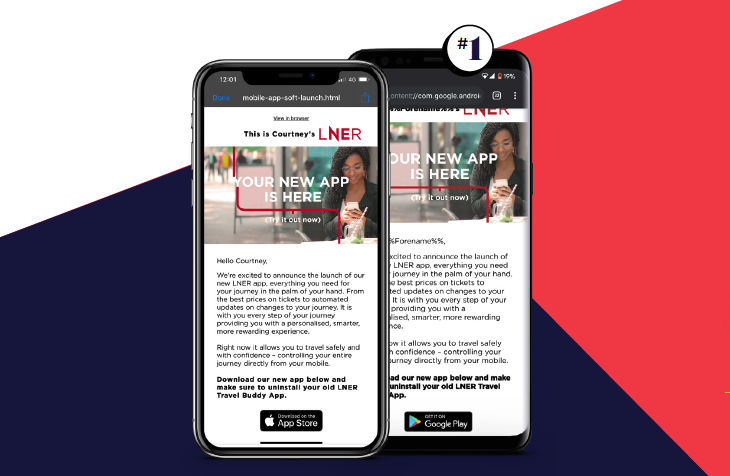 #1 Weather email of 2020
Fashion and forecasts go hand in hand. This email from Topshop featured a live multi-day forecast alongside weather relevant products. We also loved the first name personalization on the call to action to give the email that little bit of extra wow factor!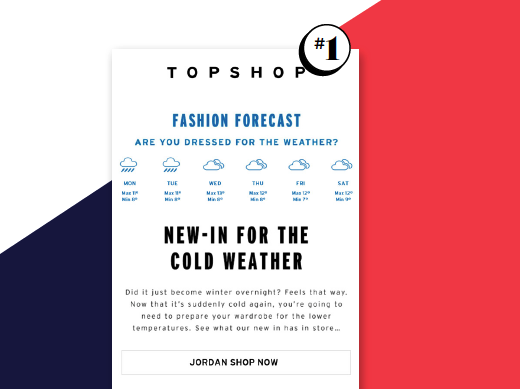 #1 Personalized Image of 2020
This cool, product personalization deserves top spot for personalized image of the year. We loved the first name personalization over the rucksack in the hero image - a lovely addition to this back to school email.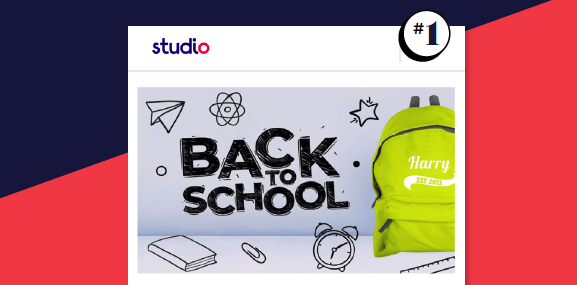 If you want to see more of our favourite emails from 2020, download the best of 2020 live email guide now.