April Fool's Day Gamification from ASDA
One of my favourite campaigns from my time at Kickdynamic has to be this April Fool's email from ASDA. It was clever, funny and creative. Customers loved it - the engagement was sky high.
Asda sent an email to their customers about 'mood food' and invited their customers to scan their face to find food for their current mood. The email included lots of information about mood food and how it worked.

Thousands of openers engaged by clicking on the 'scan your face' call to action. Upon clicking, the customer was directed to a fun April Fool's landing page: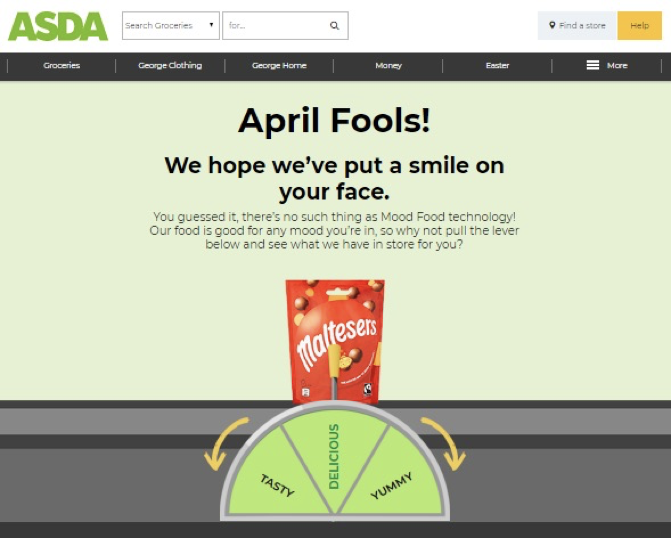 After 12pm when it's no longer OK to play pranks, ASDA used our time of day technology to switch the creative in the email to this: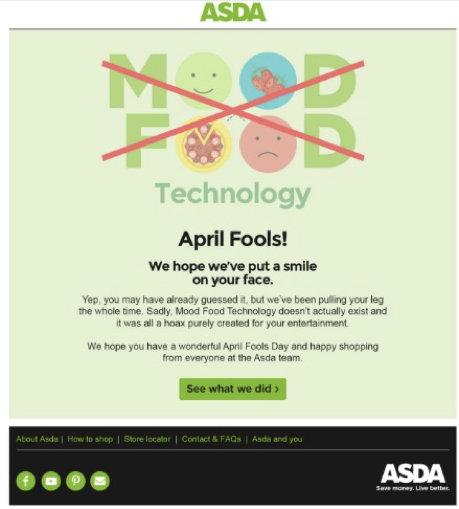 The response to this campaign was excellent with high engagement rates and lots of action on Twitter, like this one:

And this one: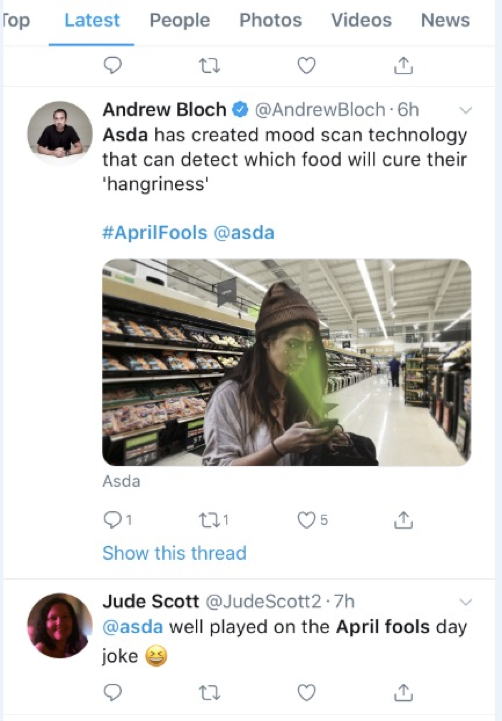 And finally this one: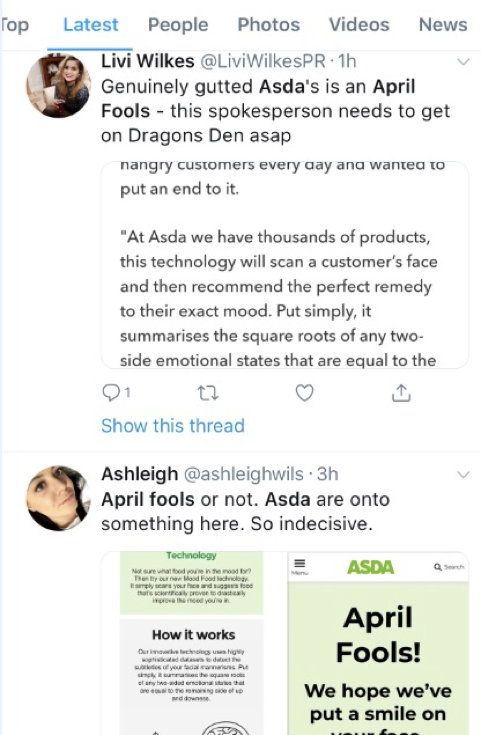 The campaign was brilliant and I hope it inspires other brands to have some fun with their customers!