Another fantastic event under our belt!
Our 4th annual event welcomed 75 email experts for an afternoon jam-packed with informative and inspirational content from market-leading brands. Friends of Kickdynamic joined us in the evening to party the night away with special appearances from Andy the Magician and glitter from the Gypsy Shrine. It was our biggest and best event to date!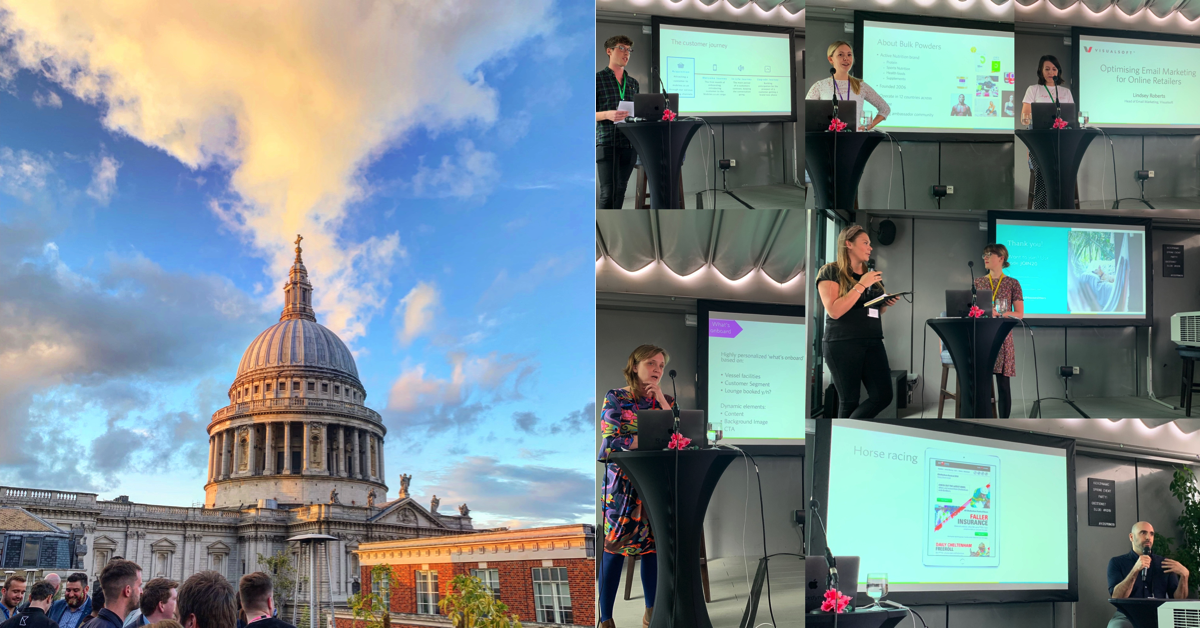 The afternoon was co-hosted by Kickdynamic's CEO & Co-Founder Matt Hayes and Head of Account Management, Jordan Sawyer. Here's a run down of our incredible speakers and their key takeaways.
Speakers:
Catherine Loftus, Head of Marketing at TrustedHousesitters
Kim Verlinde, Direct Marketing Manager at P&O Ferries
Lindsey Roberts, Head of Email Marketing, Visualsoft
Amy Smith, Head of CRM, Bulk Powders
Zack Tsahy Lasry, Senior Product Manager, The Stars Group
Tim Williscroft, CRM Marketer, Mobiles.co.uk
Victoria van Buuren, CRM Manager at Clos19, Louis Vuitton Moët Hennessy
Catherine Loftus, Head of Marketing, TrustedHousesitters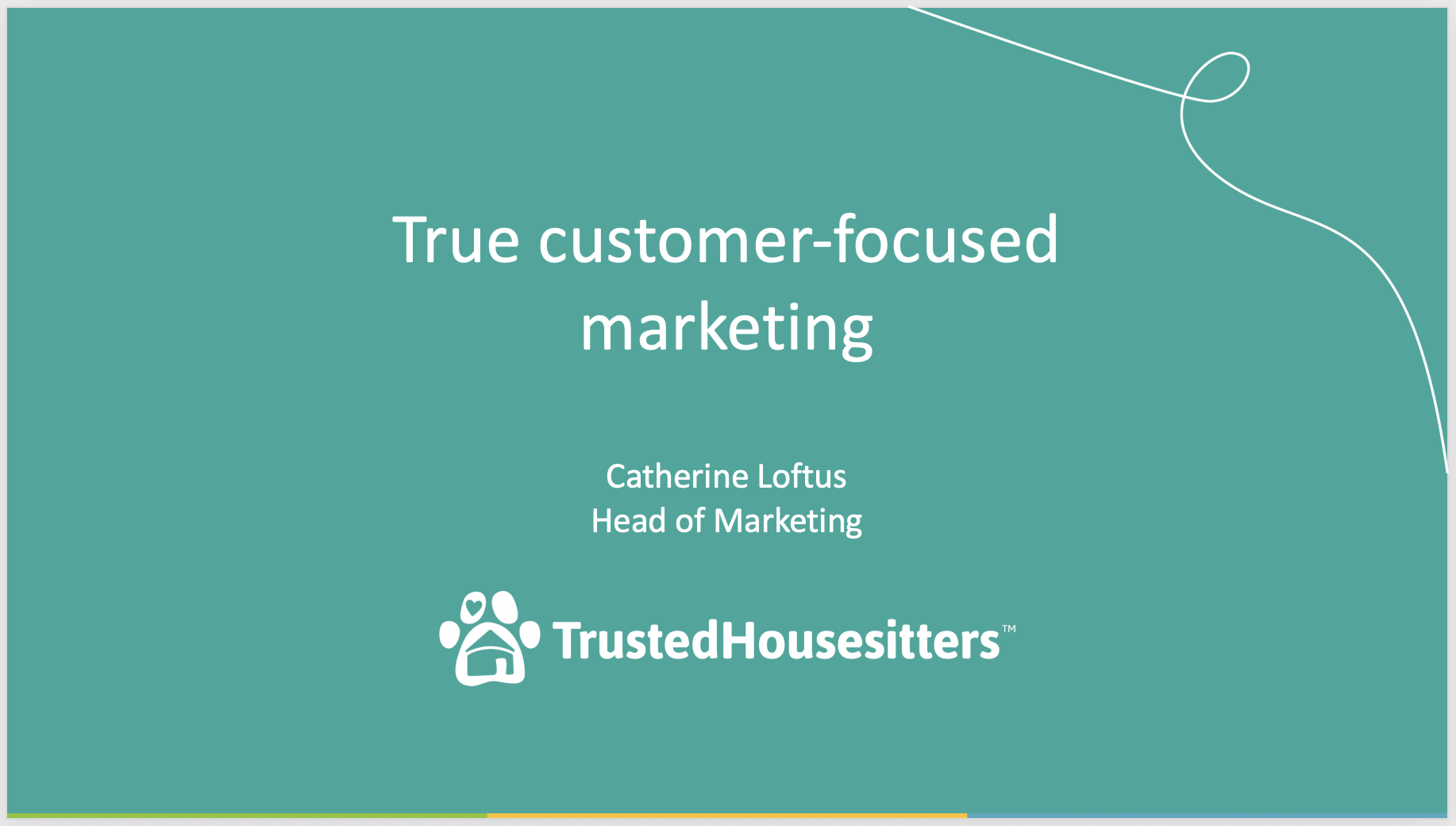 Catherine kicked off the afternoon delving into how brands must put relationships at the heart of their marketing efforts. To be successful, brands must focus on building relationships with customers and prospects across every channel. Good relationships lead to solid growth. Never forget that behind every email address is a real person! Deliver each person an email that they want to receive.
Catherine took the audience through TrustedHousesitters' decision to move from highly designed emails to stripped back, letter style emails in their acquisition and referral programs. At this point all focus was on the email content, which meant the content had to be personalized to every individual.
Being bold and changing their email look, feel and approach has led to:
60% increase in sales
48% increase in invitations from referral emails (when compared to BAU refer-a-friend nudges)!
Key takeaways:
Market to real people and know the importance of your brand-consumer relationship
Simple clear messaging with personalized content is more important than a heavily designed, complicated email
Don't be afraid to break the rules, don't wait for competitors to do new, innovative things before you - be the leader!
Kim Verlinde, Direct Marketing Manager, P&O Ferries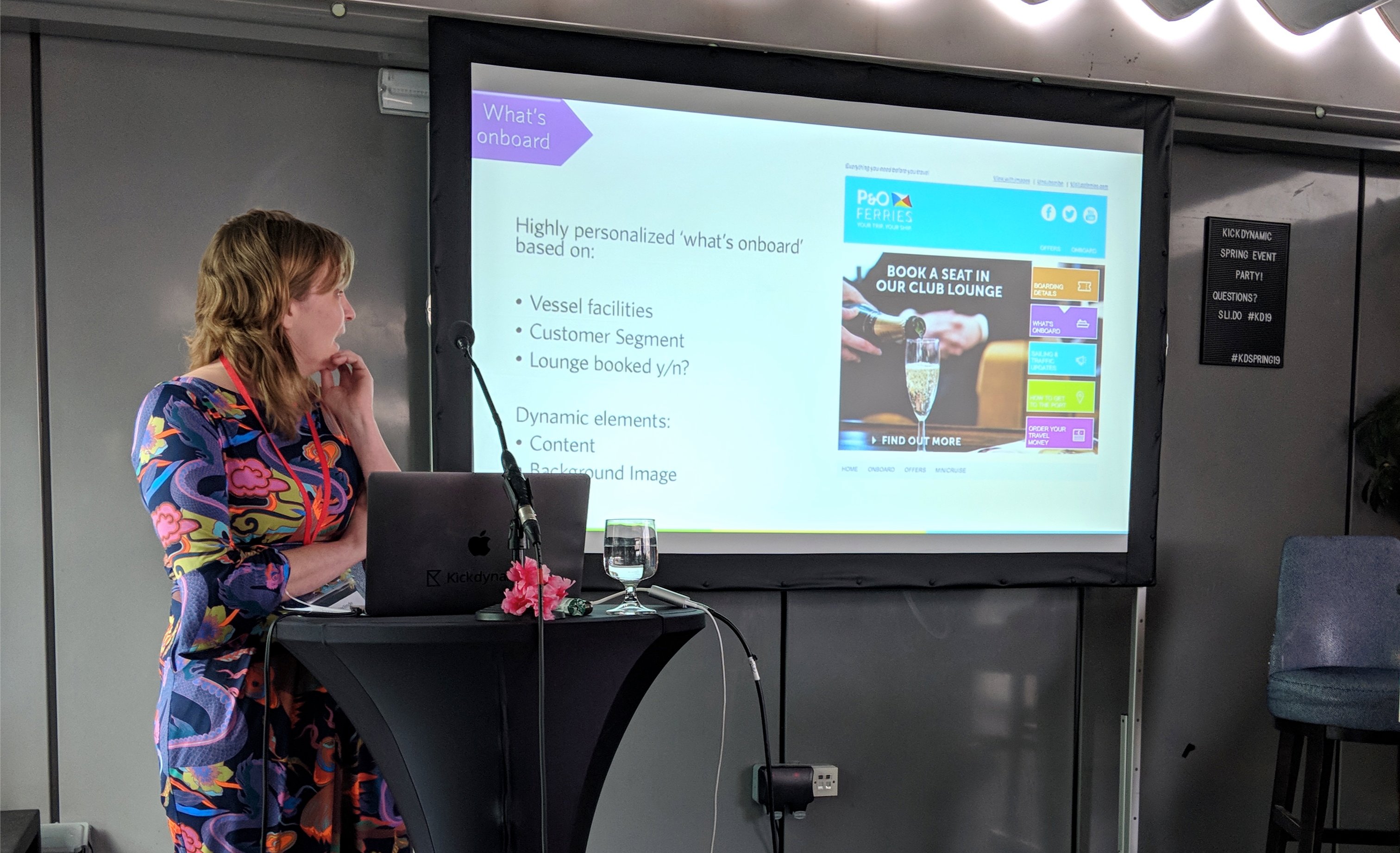 With customer-centric marketing in mind, next up was Kim from P&O Ferries who unveiled their new pre-sail email. This pre-sail kinetic email, sent 24 hours prior to travel, puts the customer's needs front and centre. This email delivers the most useful content right before a passenger boards a ferry.
The ethos of the email is to give passengers essential information for their trip to help ease travel nerves. Content in the email contains a personalized boarding pass, live traffic updates, directions to the port, what's onboard information personalized to passenger RFM and ship and a live currency conversion rate to encourage customers to reserve and collect currency onboard. All of this content is delivered in a beautiful kinetic email where hovering over the coloured tiles makes the corresponding slide appear.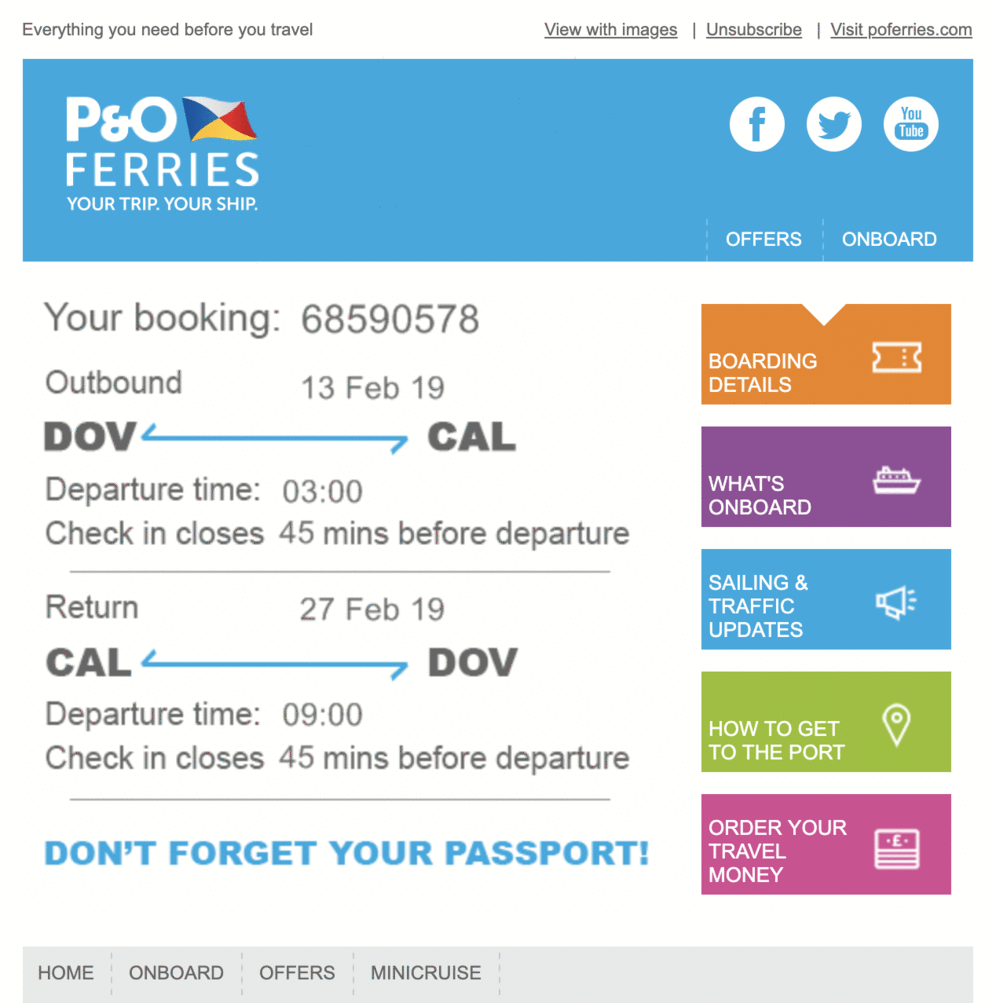 Key takeaways:
Customer experience comes first, ahead of business objectives
Save time with automation - this email would have required manually building 150 different versions!
Apply learnings to all other email programs
Lindsey Roberts, Head of Email Marketing, Visualsoft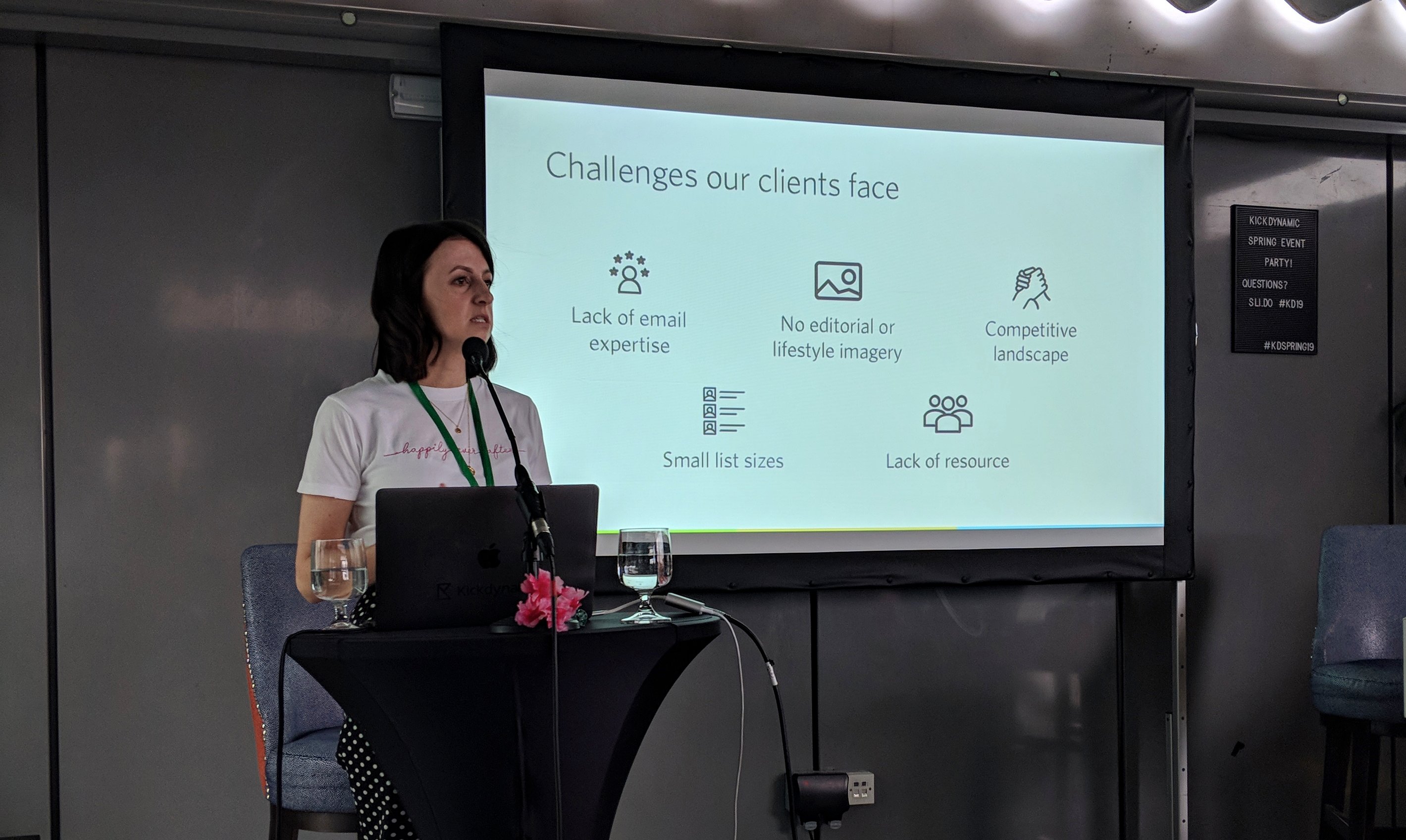 Mixing things up and offering a different perspective, Lindsey showcased how agencies can use the Kickdynamic tech to enhance email experiences, even for smaller brands.
Kickdynamic and Visualsoft have been partners for six months, supporting a diverse range of brands from pond supplier Pond Planet, vaping specialists Socialite and footwear company Lotus Shoes. The goal of the partnership is to bring great email to more people. Visualsoft lead on the strategy and implementation, Kickdynamic tech is used to display relevant, personalized content into the email. Results so far include:
Pond Planet - 60.98% increase in CTR
Contextual content, day parting, countdown timers and more!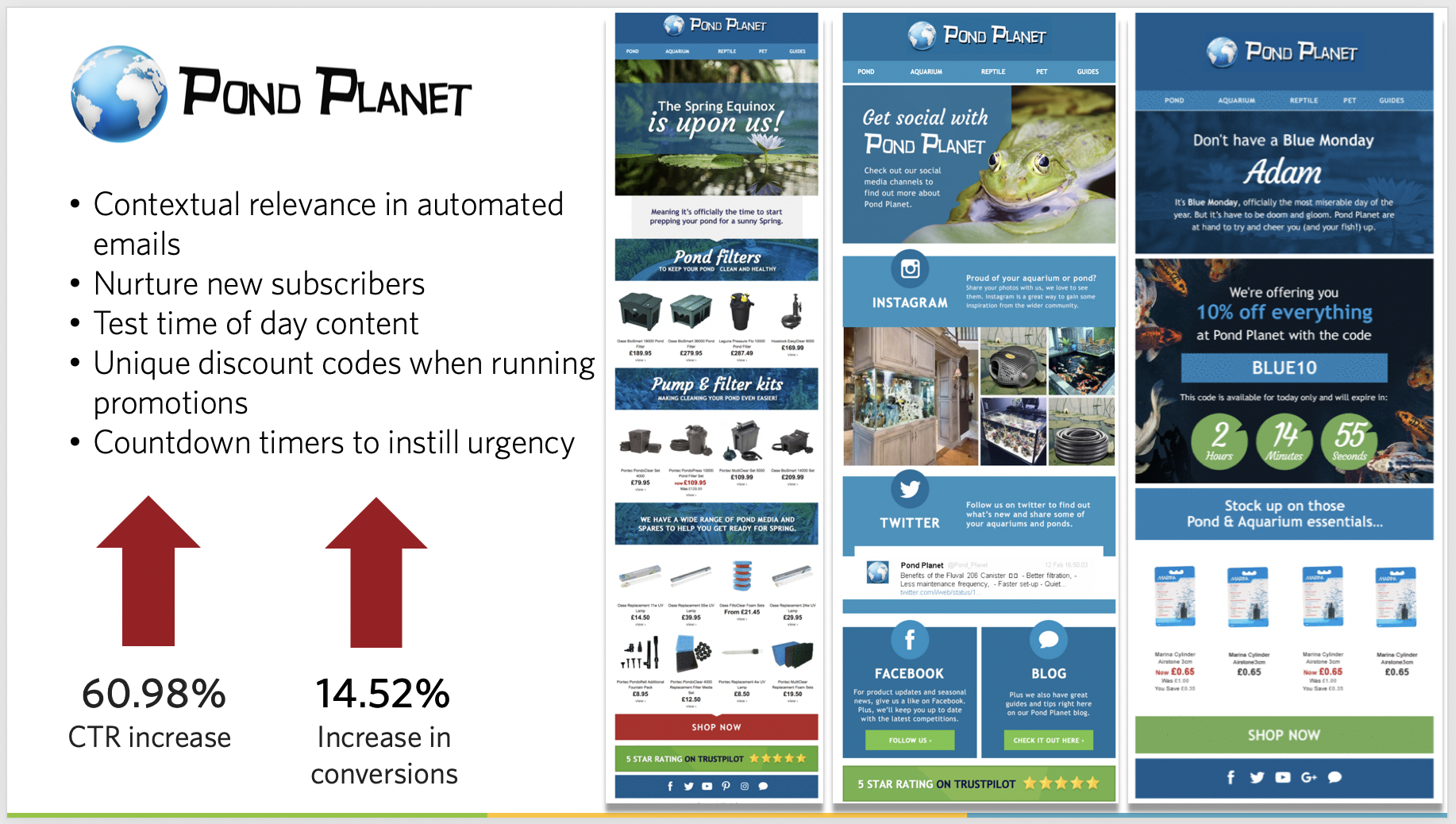 E-Outdoor.co.uk - 22.63% increase in CTR
Live social feeds, personalization and weather-based content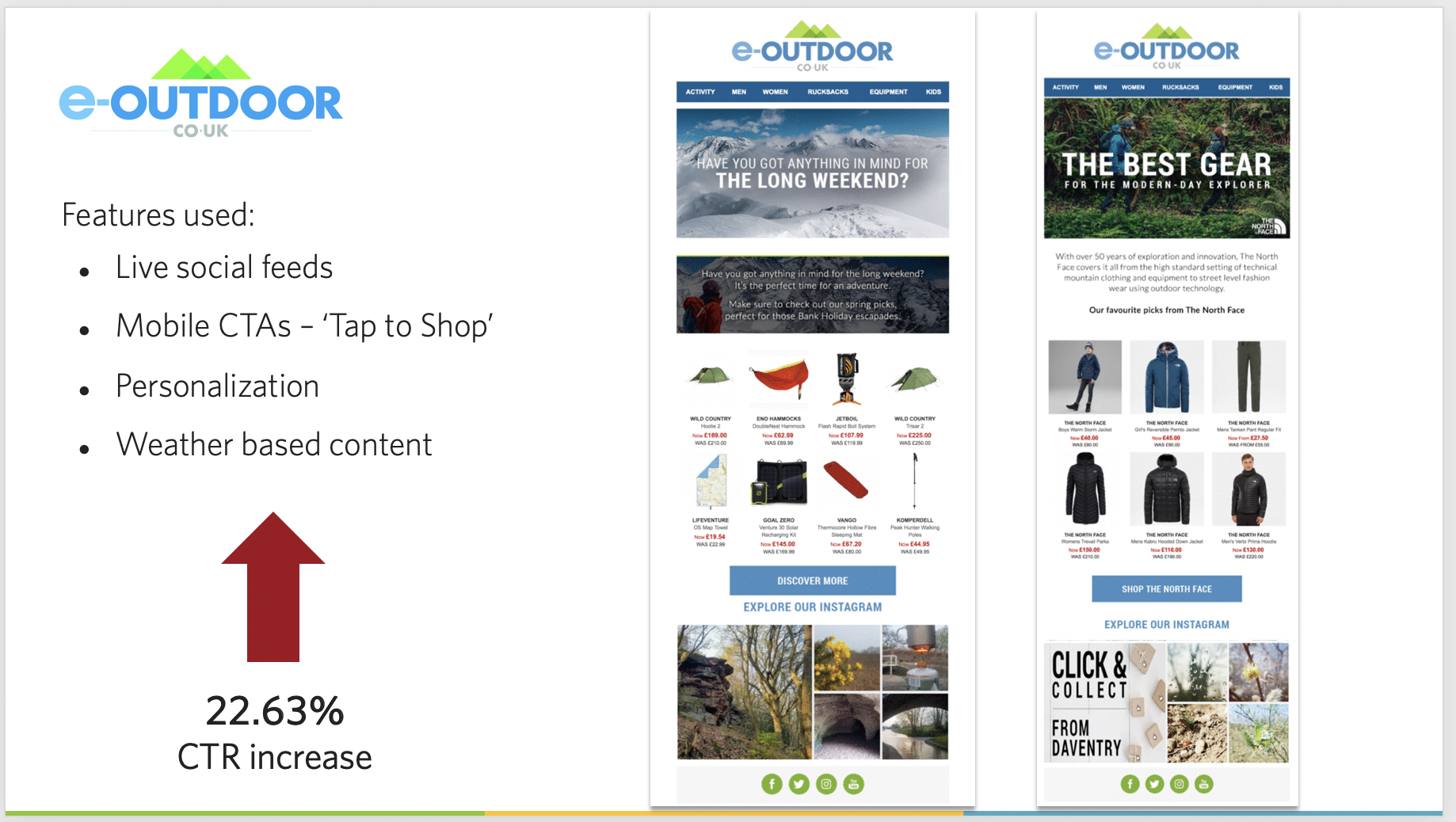 Key takeaways:
Even if a brand has a small list and it's not effective to segment, they should still be sending relevant content to their subscribers
Emails can be scheduled in advance but will remain relevant with open time technology serving images at the time of open
Even if you have little customer data, drive in-store traffic from email using nearest store locators
Amy Smith, Head of CRM, Bulk Powders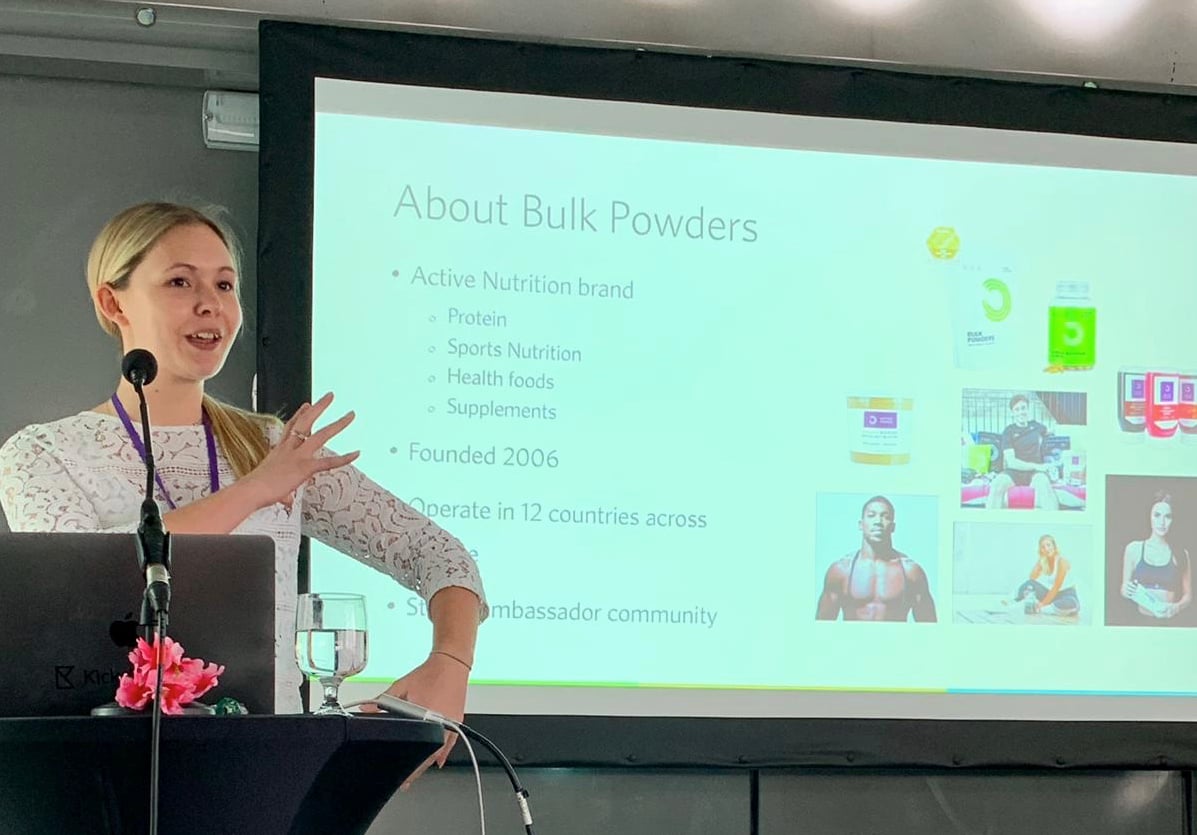 Amy from Bulk Powders took us through the challenges they have faced in a discount-led industry and how they are moving forwards to address them.
As a brand they are focusing on building value into their proposition in other ways besides the obvious discount value. They are continually working to engage email subscribers through the use of innovations such as live polls. They ask recipients what they've most interested in and then tailor subsequent email content based on their vote.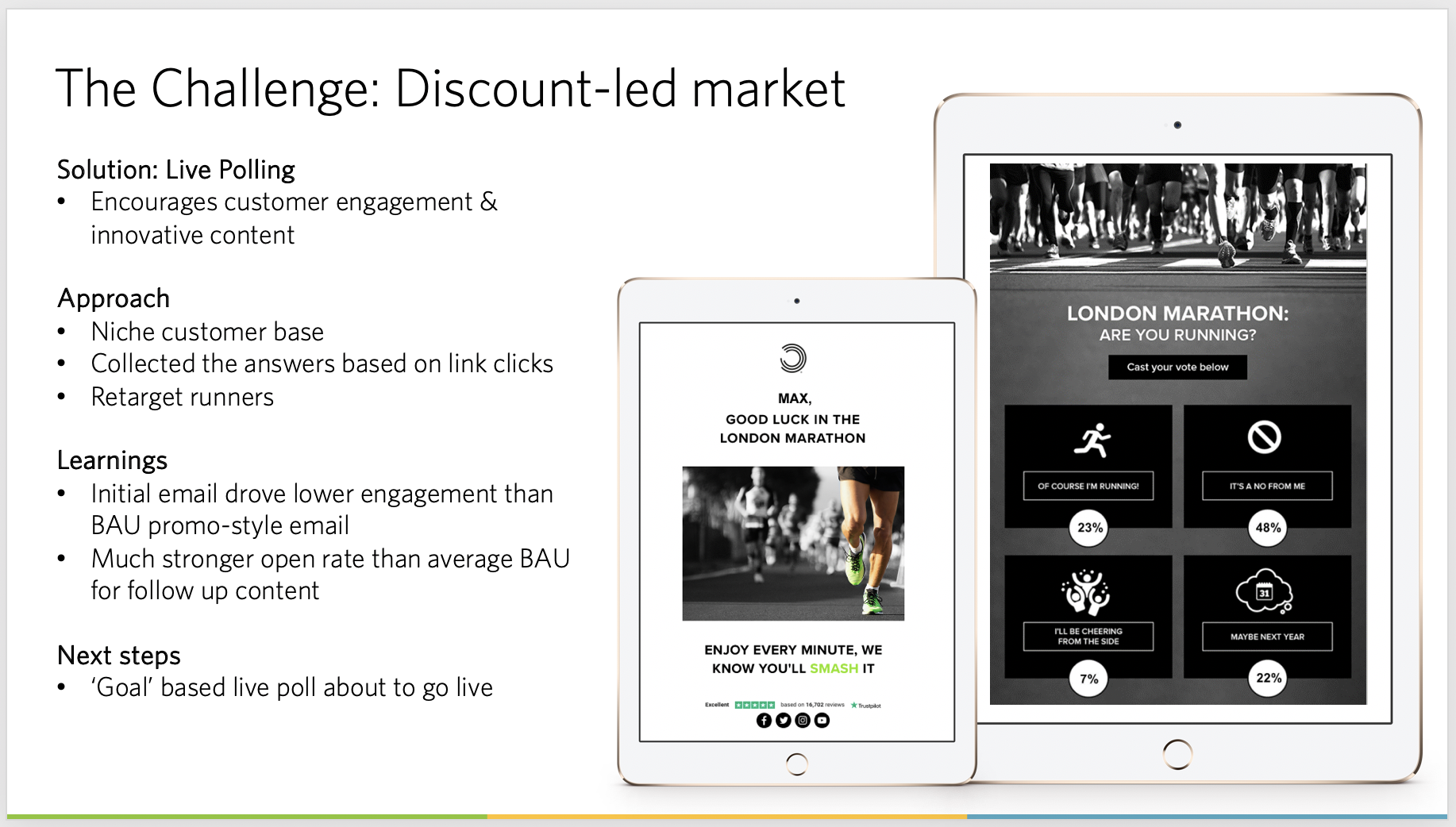 Another challenge Amy discussed was definitely felt in the room - limited resource and capability. To begin to overcome this, Bulk Powders use Kickdynamic to personalize their content, including in their new birthday program, which previously was not possible. By using personalized images and unique discount codes, they've seen a fantastic 24% increase in conversion! Amy also talked through their objective to grow their social presence with the use of a live Instagram feed in their daily email, encouraging engagement with constantly fresh content leading to a 1-4% increase in clicks to their Instagram (versus 0.5% previously).
Key takeaways:
In a discount-led, highly competitive market it's important to grow brand presence and offer different types of email content to stand out
When challenged with limited resource and capability, it's essential to increase team efficiencies by automating as much as possible
Zack Tsahy Lasry, Senior Product Manager, PokerStars, The Stars Group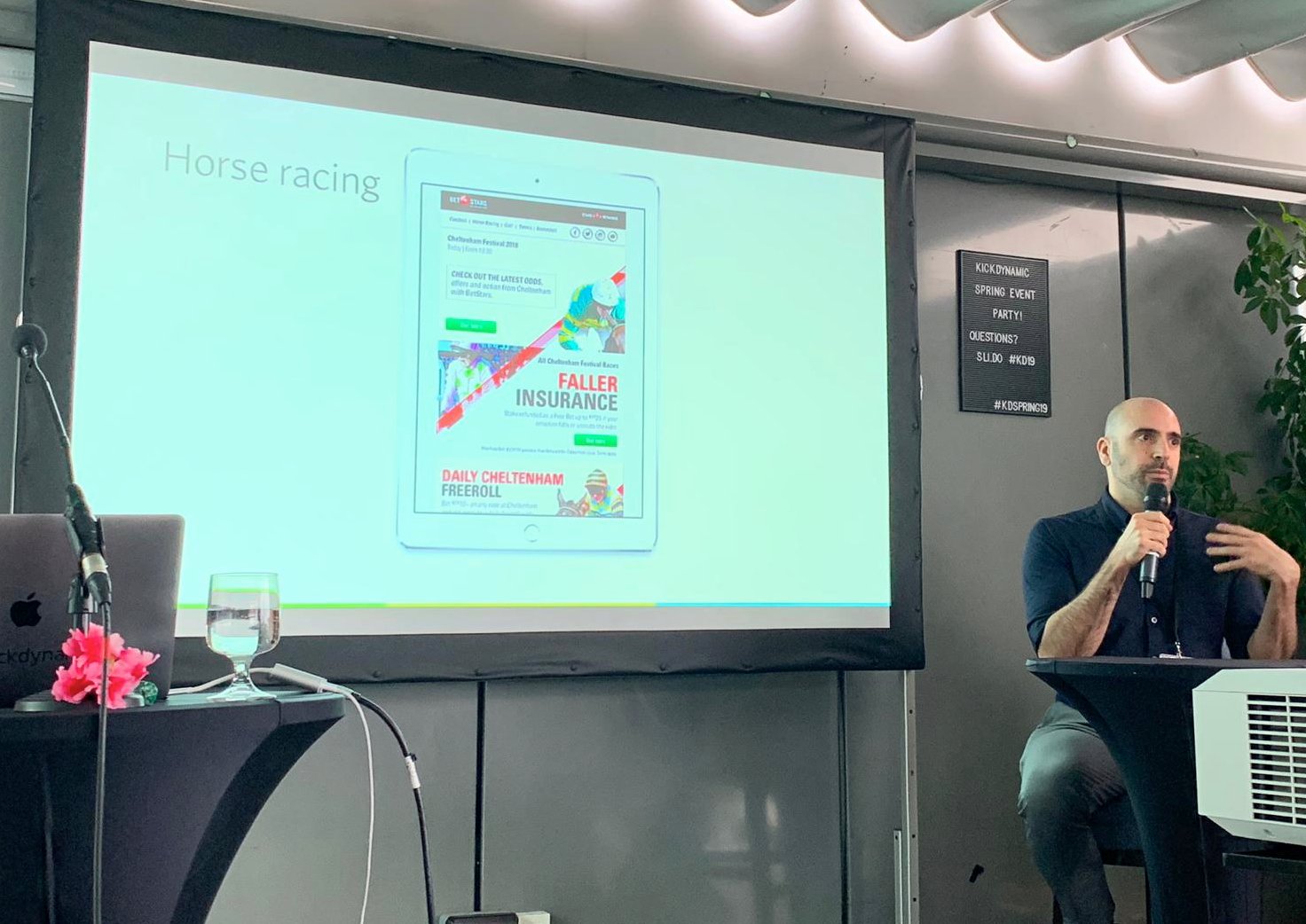 Following on from Amy, Matt hosted a fantastic Q&A session with Zack. There are so many considerations, regulations and challenges in the highly competitive industry of online gaming, so it was remarkable to hear how Zack and his team have navigated this and leveraged technology to deliver content that their customers want.
The standout part of this session was how The Stars Group have utilised their existing APIs (used on site) and repurposed them for email. This has enabled them to display live odds in email so that the website and email content always match - providing a seamless experience across both channels. They use multiple CRM data points and 1-2-1 API functionality to deliver live odds in the recipients preferred language, format and click through to the correct bet on their local betting site.
The team have been leading the way with live email content in the gaming industry. Zack talked through a few of the emails campaigns where his team have implemented live odds including the 2018 World Cup (2 emails a day for a month!!) and Cheltenham Festival.
Key takeaways:
It's essential to focus on the customer experience in competitive industries
Leverage your existing tech stack to help you achieve your goals and identify the gaps
Use technology to help you become more efficient and to allow you to continually innovate
To learn more about The Stars Group's projects and email in the gaming industry, listen to our recent podcast with Zack and Tyrel Smythe.
Tim Williscroft, CRM Marketer, Mobiles.co.uk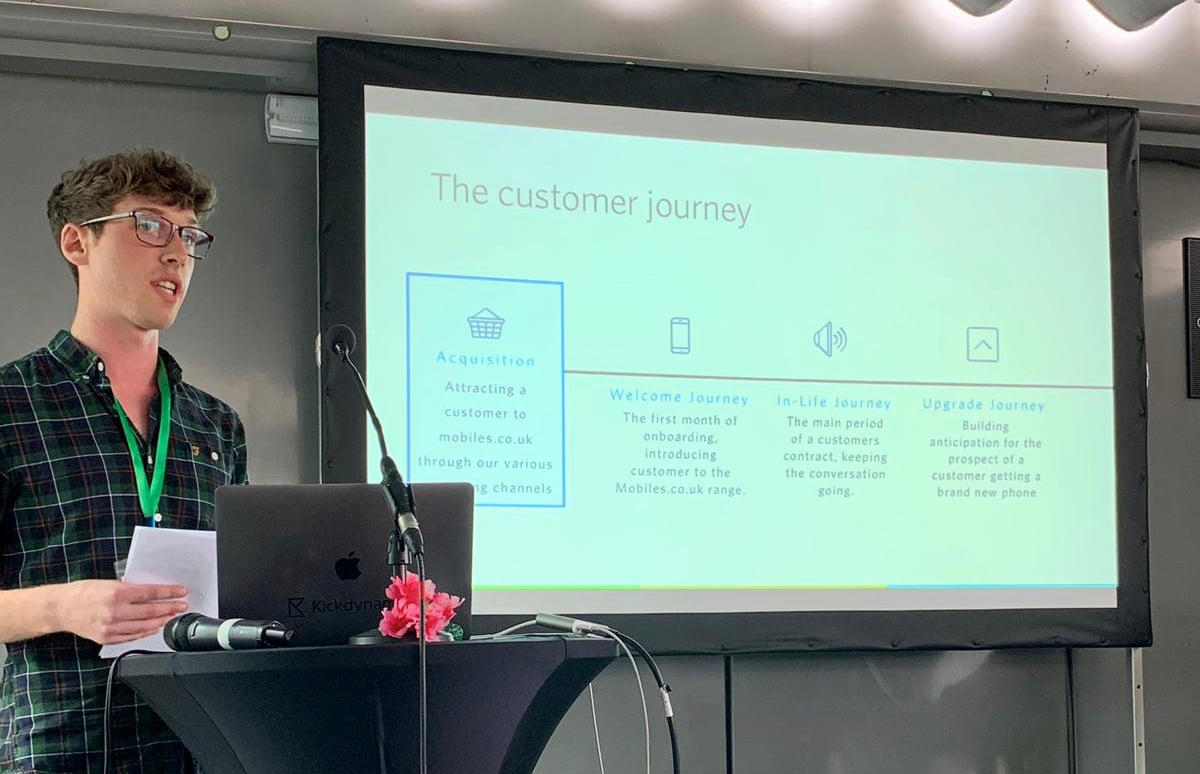 Mobiles.co.uk have been on a mission to move away from batch and blast to truly personalized email. As a small team, there's been a huge focus on automation to help them achieve their personalization goal.
Tim talked through their journey so far starting with the headaches they have from manual content updates including resource in his stretched team, accuracy when there's constant price changes and relevance, making sure each recipient receives the best content for them. Tim then discussed how they connect feeds for automation; selecting the most relevant content for each email, choosing the best offers for their deals emails, designing a template to pull through the correct information and how they then layer personalization using customer data.
The team have experienced incredible results from their personalized communications including:
62% increase in engagement
9% increase in orders
Significant resource saved internally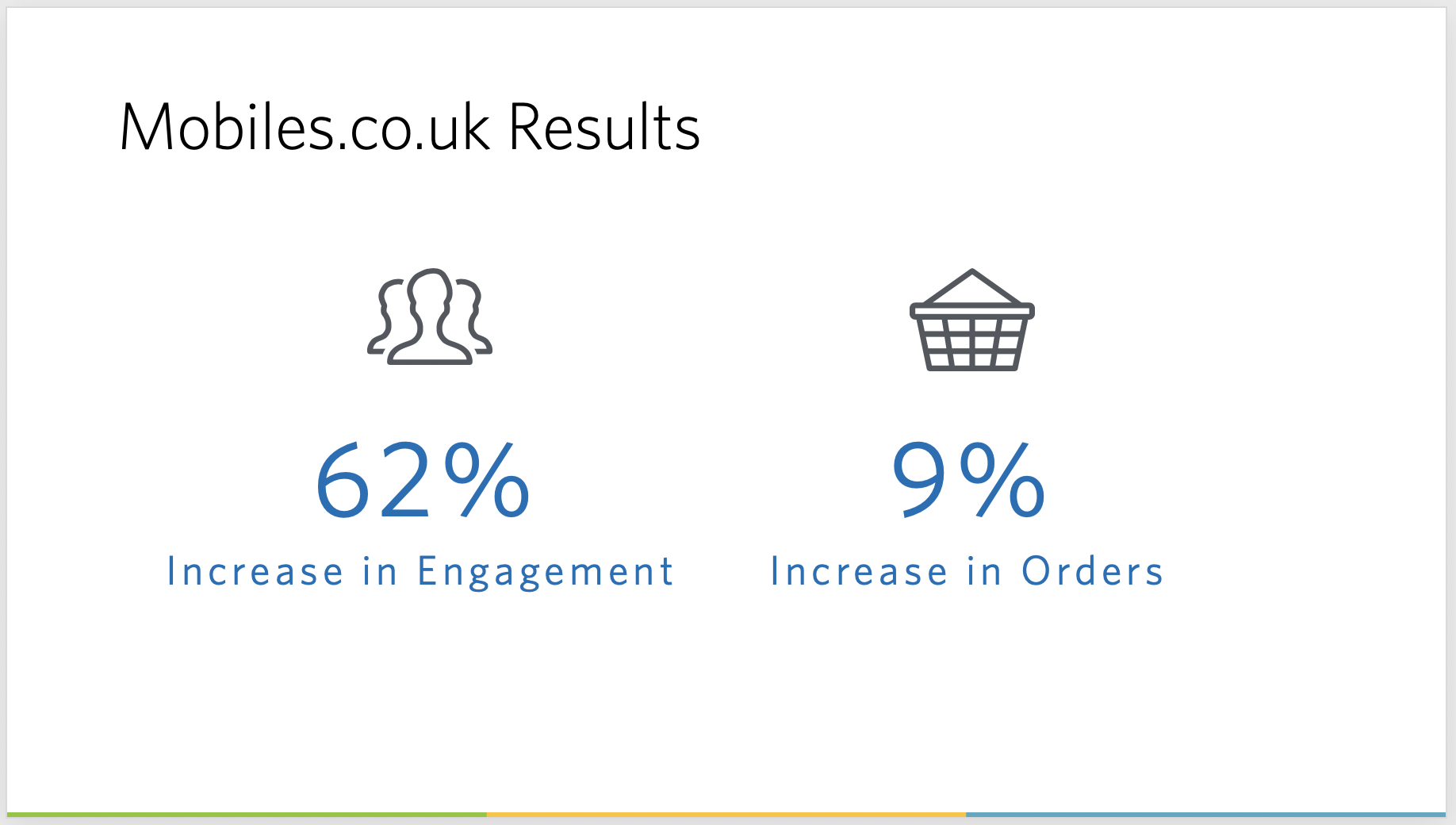 Key takeaways:
You must have automation in place before you can personalize
Automation leads to huge time savings allowing you to prioritise your customer experience and personalized content
Fashion Expert Insights Panel with Victoria van Buuren, CRM Manager at Clos19, Louis Vuitton Moët Hennessy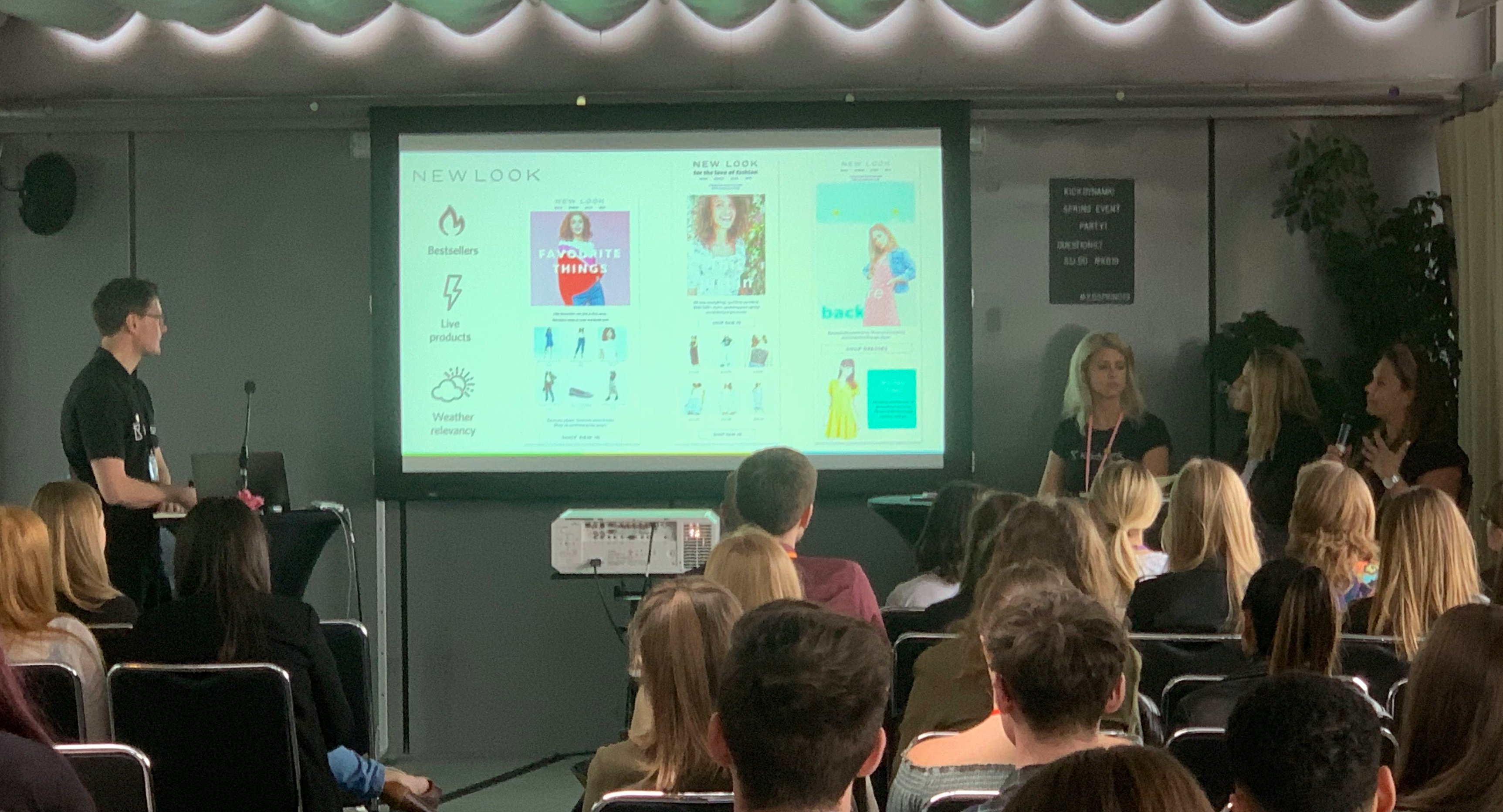 We were delighted to have a lot of Fashion brands in the audience so Kickdynamic's Jordan Sawyer and Jess Horn hosted a Fashion expert insights panel alongside Victoria van Buuren, CRM Manager at Clos19, Louis Vuitton Moët Hennessy.
To begin, the panel discussed feedback Kickdynamic had collected around the 'state of fashion email'. The general feedback was that fashion email could be doing more. Fashion brands have so much data available but on the whole, emails continue to not meet consumer expectations. There are, however, brands doing email really well and the panel celebrated their favourites, including New Look, Maje, Kate Spade, Brand Alley and PrettyLittleThing.
For a full rundown on the Fashion panel, check out Jordan's blog!
PARTY!
Following the content there was magic, glitter and dancing until the wee hours. If you were able to attend, thank you! If you weren't, we aim to make our annual event bigger and better every year so we hope to see you at the next one!
If you'd like to find out more about any of the content, please get in touch!