Stand out of the inbox this Mother's Day
This Mother's Day you want to make sure your emails stand out of the inbox to encourage recipients to book their surprise gift/activity/trip with you. You can do this by ensuring your email content is always relevant.
By sending timely and relevant email content, our customers see improved results for opens and conversions. In today's cluttered inbox, there are many simple things you can begin to feature in your emails.
Here's three ways you could make your email content relevant this Mother's Day.
1) Create urgency with a countdown timer.
Countdown timers encourage an action as people feel they must act quickly to take advantage of what's being offered. You could use a timer to count down to the last chance to order a gift for guaranteed Mother's Day delivery or to the end of a sale.
Here's an example from Travel Republic counting down to the last chance to receive a discounted sale price.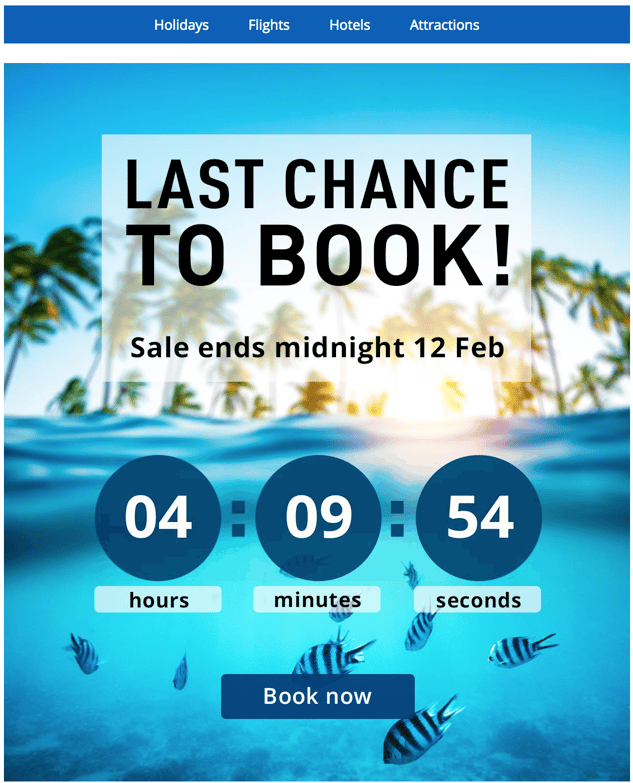 2) Promote an in-store only offer in email.
Drive store traffic through your emails with an offer recipients can only redeem in-store. Show the nearest stores to the recipient's open location dotted on a map in the email and when clicked, display personalized directions to the chosen venue.
Here's an example from New Look. You could show your nearest store, nearest activity location or restaurant to redeem a special Mother's Day offer.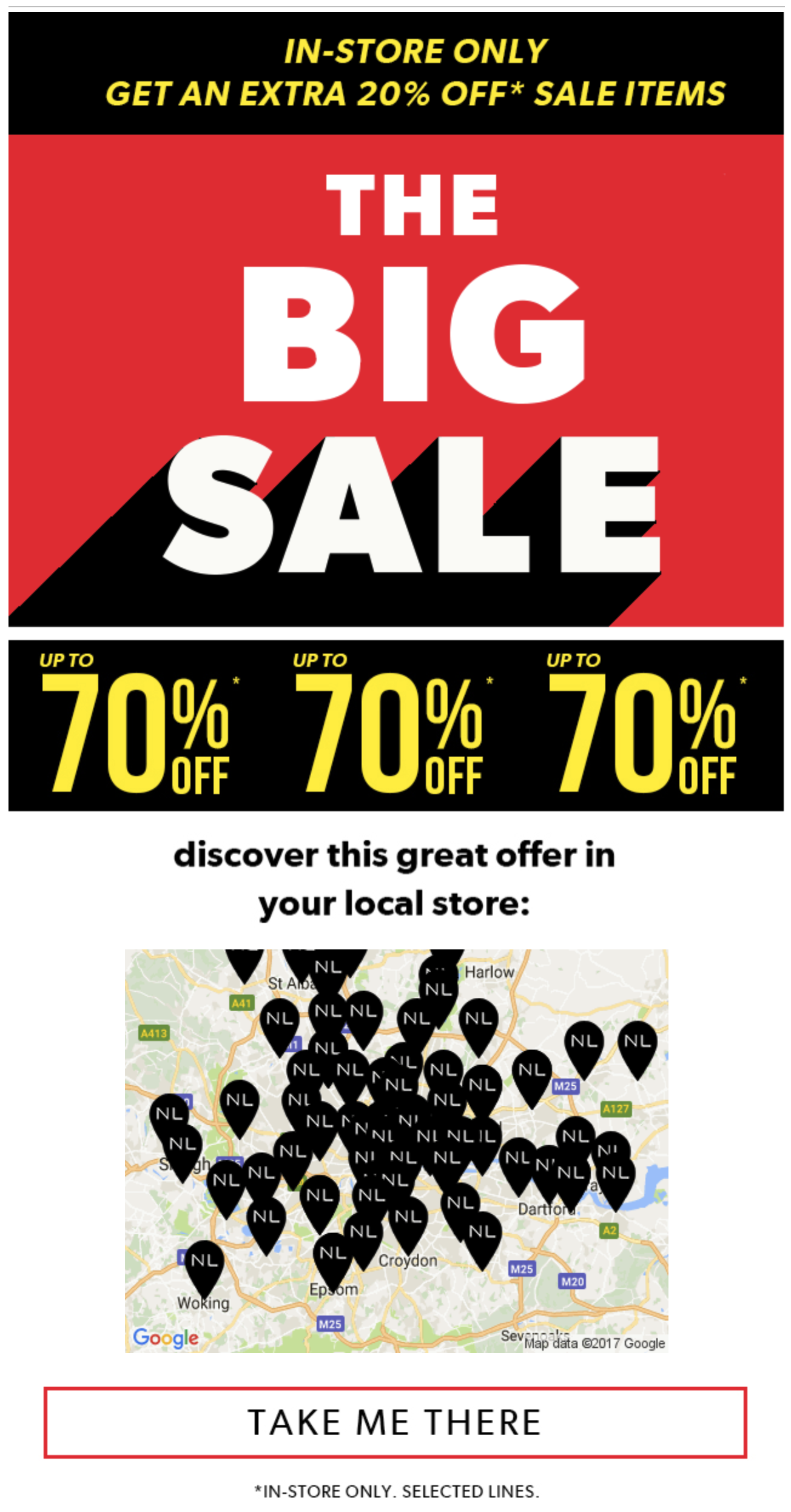 3) Share a different offer every day.
Share a deal every day in the run up to Mother's Day. Schedule the daily emails with time-limited offers, revealing a different deal during the countdown.
Here is an example from Asda using an advent calendar for the run up to Christmas. You could do something similar with a different deal each day in the week leading up to Mother's Day.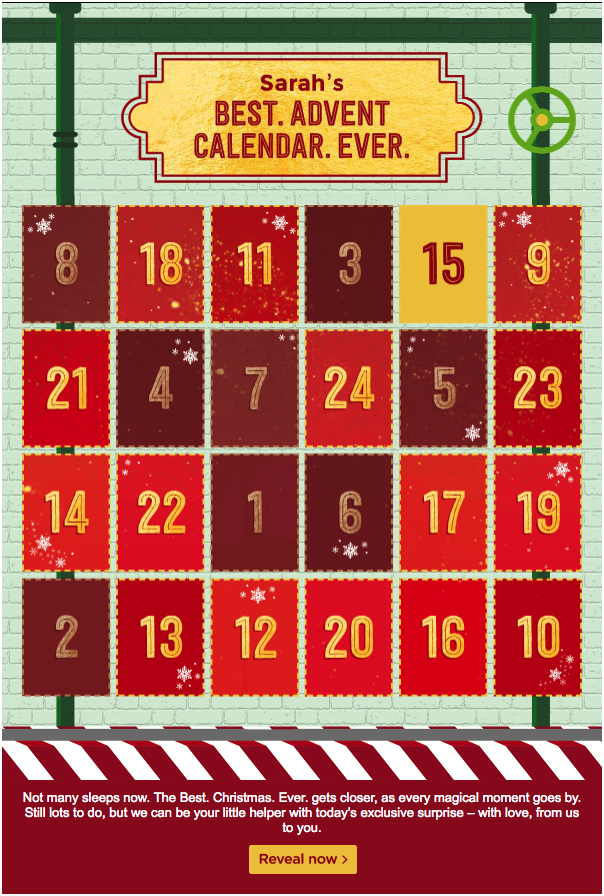 With open time technology, content is always up-to-date and relevant, showing live information each time the email is opened.
If you'd like to know more about automating relevant content in your emails, please get in touch!