Spotlight: TK Maxx, why didn't you send a follow up email?
I recently received an email from TK Maxx that as a shoe addict, and a fan of the brand, instantly made me click through. After all, who doesn't love an email entitled 'Happy Shoes Day!' on a Tuesday?
Here's the email: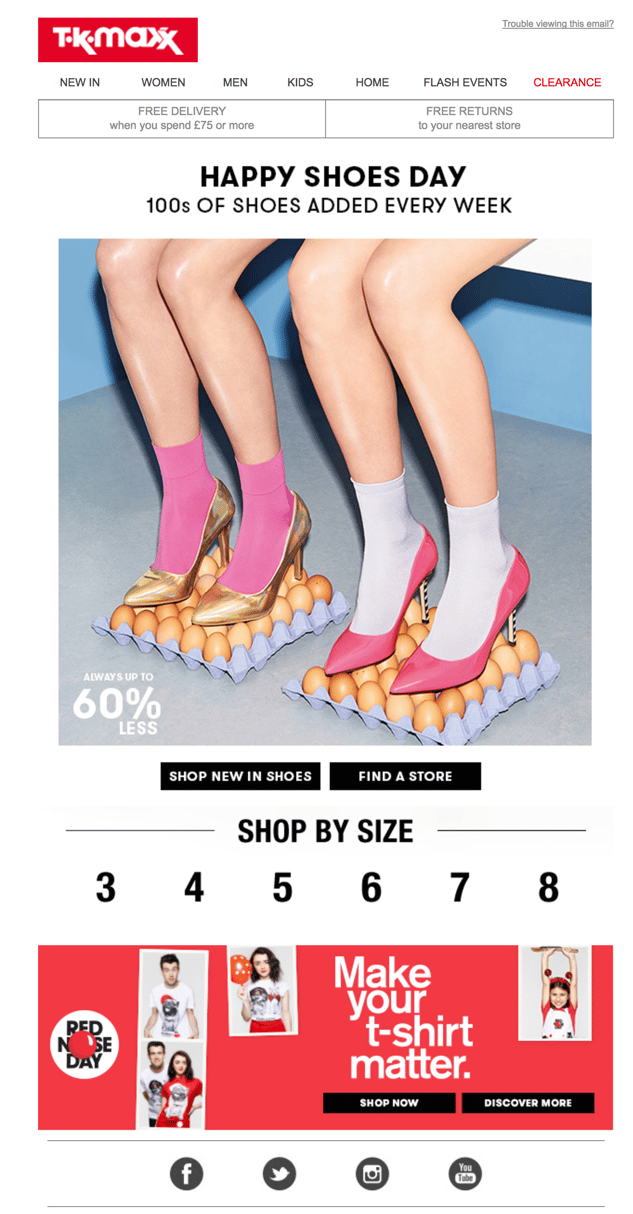 Now, I'm a size 6, so I clicked on the size 6 option. After browsing onsite for a few minutes, I inevitably got side-tracked and veered away from the site without making a purchase. This happens so frequently with email. We click, we browse, we leave without making a purchase.
At that point retailers know a lot about me! I've opened (I'm interested), I've clicked (I'm engaged), I'm a size 6 (I clicked on that CTA), I spent X amount of time browsing (I'm a prospective buyer), I left without purchasing (the phone rang).
Knowing all this, I'm ALWAYS surprised that very few retailers, if any, send targeted follow up emails. TK Maxx could very easily sent me an additional email 48 hours later that contained content personalized to my previous in-email activity. A follow up email containing the latest size 6 shoes would have got my attention and prompted me to actually purchase something.
Here's what I would have liked to receive: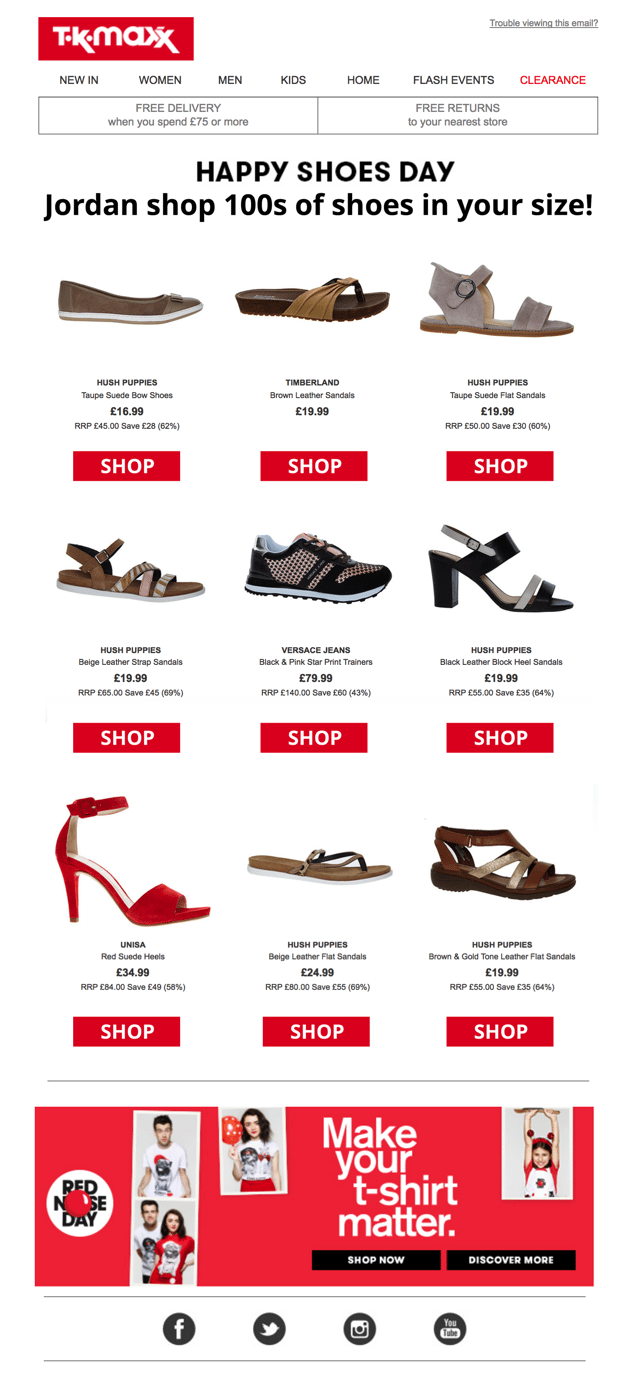 Sending a follow up email to engaged recipients (clickers) is guaranteed to generate additional revenue that would have otherwise been missed. It's a simple, yet effective idea. Manually building the follow up email can be time-consuming, however using automation technology (Content Automation) removes all time-constraint barriers by automating the product content for each size. All you need to do is connect a product feed, design a template, build a tag and at send merge in 'ladies' and 'size 6'. We'll automatically do a lookup in the product catalog and show the latest content that matches the merged criteria at the time the email is opened.
This is a great way to drive additional revenue & once set up, can run as part of an automated program effectively with little management.