Introducing Chris Gill to the Kickdynamic Team
Kickdynamic is pleased to announce and welcome our latest recruit, Chris Gill, to the team. Chris takes on the position Vice President of Sales, with a focus on driving our continued growth.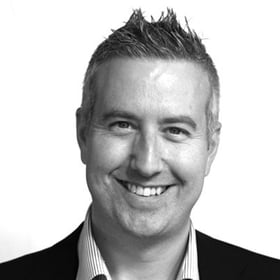 Chris has over 16 years digital marketing experience from a technical and sales perspective. Having held previous roles from both a pre-sale and post-sale position provides Chris with a unique perspective on the challenges and opportunities that marketers face.
Chris started his email career at Responsys, a leading provider of Cross-Channel Marketing Solutions as employee number 3 in EMEA in 2002. Whilst there, Chris helped grow the EMEA team to over 120 people before the company was acquired by Oracle in 2014. During the past 4 years as Sales Director with Oracle Marketing Cloud, Chris has led and scaled up the sales teams covering the UK & Ireland as well as Southern Europe.
Kickdynamic CEO and Co-Founder, Matt Hayes, said "We are absolutely delighted to welcome Chris to the Kickdynamic team. Having someone with Chris' experience and skill to head up our sales team to drive growth is a major company milestone. It is a signal of our stand out year and intent to grow Kickdynamic into the best personalization technology for our global customers."
Chris added, "I am super excited about joining Kickdynamic at what is an extremely exciting time of growth. I have always been passionate about helping marketers to maximise revenue through hyper-personalization, targeting and automation as well as driving efficiencies within their marketing processes. But marketers continue to face challenges in all of these areas with so much still being very manual. The way Kickdynamic automates smart content and personalization into emails sent through their Marketing Automation partners in a very efficient and real-time manner, finally allows marketers to achieve these strategies and maximise ROI in their marketing programmes. With customers already onboard including Harrods, New Look, Staples, IHG, PokerStars to name a few, I look forward to working with the team to partner with many more brands around the globe."
You can get in touch with Chris and the Kickdynamic team by dropping us an email at hello@kickdynamic.com
Watch this space for more new hire announcements!